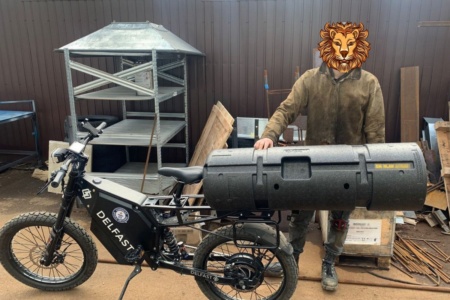 Last week, it became known that the Ternopil startup ELEEK shipped the first batch of Elik Atom electric bikes to the Armed Forces of Ukraine, which were developed and manufactured specifically for the needs of the Ukrainian army. After that, many mistakenly mistook them for the decision of another more famous Ukrainian manufacturer of electric motorcycles – Delfast. So, it turned out that Delfast also supplies APU with electric bikes, but in a different way. Details told founder and CEO Daniil Tonkopiy on his Facebook page.
Daniil Tonkopiy noted that the photo, which was actively distributed last week, shows the electric bikes of the Ternopil startup ELEEK. At the same time, Delfast shipped its solutions to the front lines in the first weeks of the war, but then did not make any public statements. Now the company has received permission from the command to publish photos of Delfast electric bikes adapted for military needs. As you can see in the illustrations for the news, the military version of Delfast received a container for transporting the well-known NLAW anti-tank guided missiles. That is, it turned out a kind of NLAW on wheels.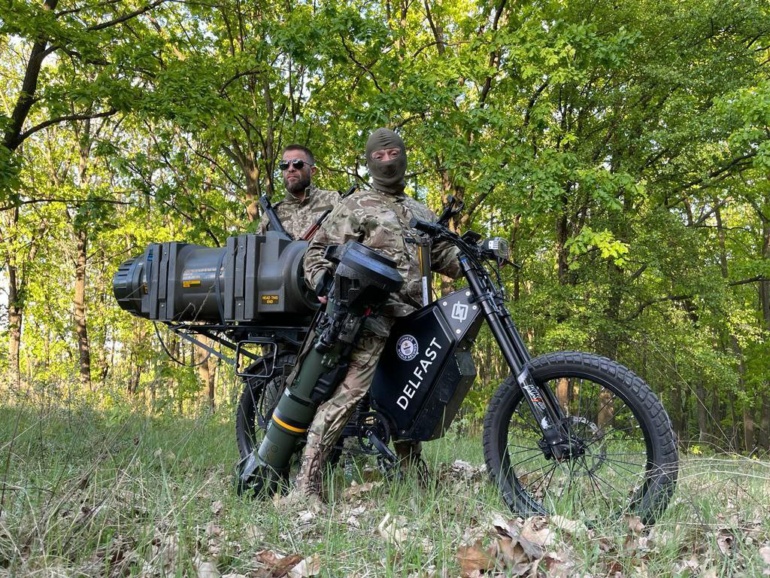 Daniil Tonkopiy also published from two quotes with reviews from the military:
"I liked the bike and can really work for mobile groups. The plans for use include departures for aerial reconnaissance and with accessories for working on "boxes."
"It was very hot there. Three cars returned with holes, it's good that the guys are all safe. One edge caught a hand. In general, the guys highly appreciated your bike."
The founder of Delfast noted that he fully supports the ELEEK initiative, but at the same time he especially added that the Ternopil startup for the production of bikes collects donations, and does not produce bikes for its own money. While Delfast helps the APU from its own budget. According to Daniil Tonkopia, from the first day of the war, Delfast has been transferring at least 5% of all income to help Ukraine.
Tonkopiy also listed several achievements of Delfast:
No. 1 in the world in terms of range, holder of the Guinness World Record; No. 1 in the world for speed among production bikes in 2021 and 2022; No. 1 in the world in cross-country ability, in 2021 and 2022; holder of the speed record in the Bonneville desert among electric bikes.
---