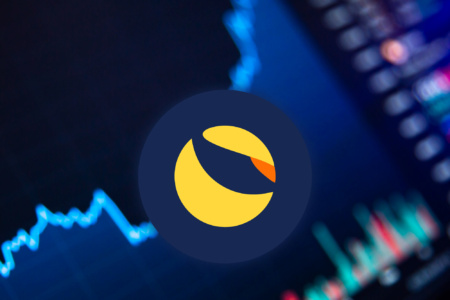 The Luna Foundation Guard (LFG), the Singapore-based nonprofit behind TerraUSD, said it spent most of its reserves defending the dollar peg last week. The remaining funds will try to use to compensate for the losses of some users.
The collapse of the token last week caused a drop in cryptocurrencies, which resumed on Monday. Bitcoin, the world's largest cryptocurrency, fell 5% to about $29,700 in Asian trading on Monday, falling along with stocks on fears of high inflation and rising interest rates.
Bitcoin has lost about one-fifth of its value this month as the spectacular collapse of TerraUSD, which should be pegged 1:1 to the dollar but currently trades at 14 cents, rocked crypto markets.
The Luna Foundation Guard said on Twitter on Monday that it will use its remaining holdings to compensate the remaining users of the stablecoin, starting with the smallest holders, though it has yet to decide the best way to do so.
The organization has built up a large reserve of more than 80,000 bitcoin and millions of dollars of other stablecoins to support TerraUSD, most of which it says it spent trying to support the token last week.
Initially, LFG promised to raise a reserve of $10 billion in bitcoin. At the moment, 313 bitcoins remain in reserve, as well as other assets, the company announced on Twitter.
The incident drew particular attention, including from financial regulators, to stablecoins and the role they play in the cryptosystem as the main means of moving money between cryptocurrencies or converting balances into fiat money.
On-chain data shows that Terra's $3.5 billion bitcoin reserves have been completely depleted.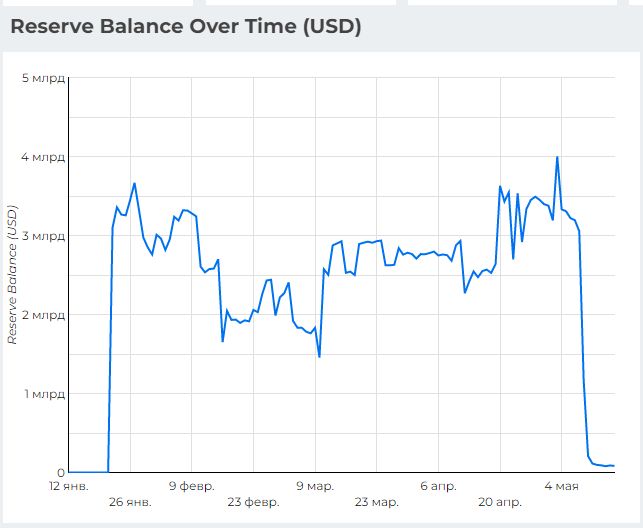 Analytical company Elliptic traced movement of Terra reserves after the collapse of the stablecoin. 22,189 BTC worth $750 million was sent from the LFG address to the new address. Later, another 30,000 BTC was transferred in the amount of $930 million to the same address.
"Within a few hours, all of these 52,189 BTC were subsequently transferred to a single Gemini account on a US cryptocurrency exchange through various bitcoin transactions," the information says.
The remaining 28,205 BTC in Terra reserves were transferred to Binance on May 10th.
It is not yet known whether these funds are on exchanges or have been sold.
4/ We are currently working on documenting the use of the LFG BTC reserves during the depegging event. Please be patient with us as our teams are juggling multiple tasks at the same time.
— Do Kwon 🌕 (@stablekwon) May 13, 2022
"We are currently working on documenting the use of BTC LFG reserves during the debounce event. Please be patient as our teams are working on multiple tasks at the same time," wrote Terra founder Do Kwon.
Futures traders lost $106 million on TerraUSD token in the last 24 hours
---