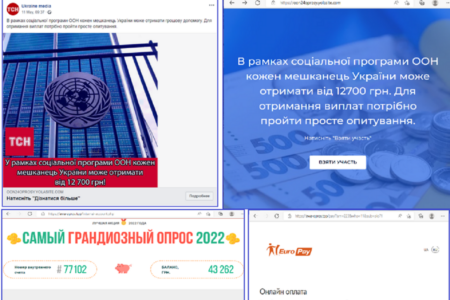 The CERT-UA Government Computer Emergency Response Team of Ukraine discovered a fraudulent page imitating the TSN resource on Facebook. The page invites you to take part in the survey by clicking on the link and receive "monetary assistance under the UN social program." Then the user was asked to provide their personal data and make an additional payment. After that, the payment card data will be stolen by scammers. About it warned in the State Special Communications Service.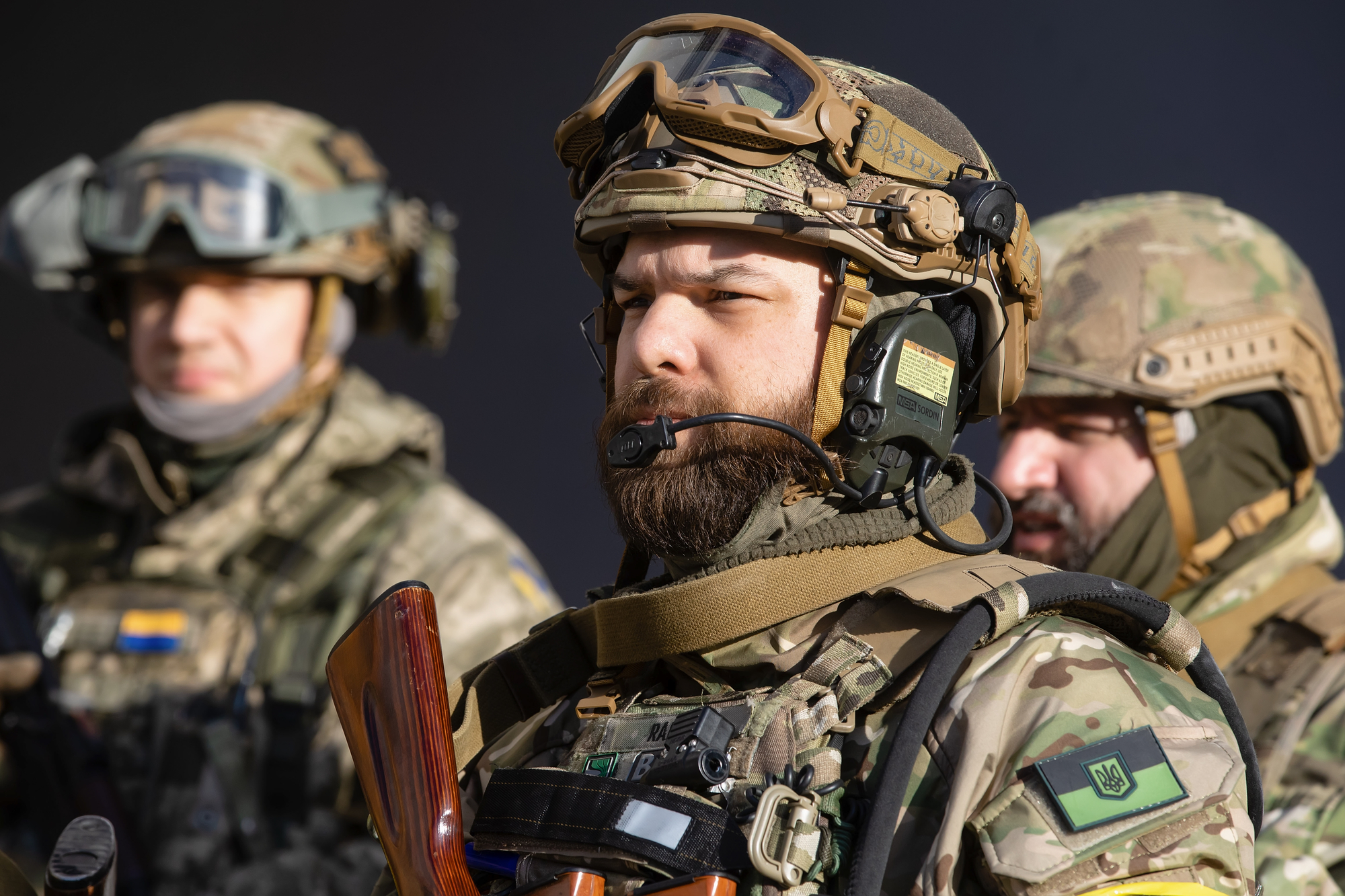 indicators of compromise
https://www.facebook.com/111851358189177/posts/111855418188771/ (FB phishing page) 159.65.18.143 (provider: @digitalocean[.]com) hxxps://awa-opros[.]top (registrar: @namesilo[.]com) hxxps://oon24oprosy[.]yolasite[.]com/ (registrar: @safenames[.]net) tio-gos[.]top awa polls[.]top ew-gos[.]top eu polls[.]top jel-gos[.]top jo-opros[.]top for-gos[.]top fori polls[.]top ao polls[.]top ais-gos[.]top wm-gos[.]top world polls[.]top ws-gos[.]top wi polls[.]top eti polls[.]top ev-gos[.]top ui polls[.]top yi-gos[.]top ye-gos[.]top uz-gos[.]top
Never enter payment card details on unfamiliar and suspicious websites, and also set up control over the movement of funds (connect SMS informing, set limits on transactions).
If the payment card details are erroneously entered on a fraudulent website, you should immediately block the payment card using a mobile application, a bank hotline (the phone number is indicated on the back card) or through Internet banking.
United Nations warnedwhat:
does not charge a fee at any stage of the recruitment process of its employees (submission of applications, interviews, processing of documents, training or other fees); does not request any information regarding bank accounts or other private information; does not charge a fee at any stage of the competitive selection as part of purchases and deliveries; does not offer prizes, awards, cash, certificates or scholarships, and does not conduct sweepstakes by e-mail, regular mail or fax.
Cyberpolice of Ukraine gave advicehow to avoid becoming a victim of cyber scammers and minimize the risks of personal data leakage:
create strong, complex passwords and don't use the same password for multiple resources. The password must contain at least 8 characters, letters, numbers and special characters, and must not contain personal data. If possible, update passwords for accounts and change passwords on e-mail boxes; Enable two-factor authentication wherever possible. Then, in order to enter your account, in addition to your login and password, you need to enter a confirmation code that comes to your phone, email or in the appropriate application; do not click on questionable hyperlinks, even if they came in a letter from a friend. Remember that hackers could hack into his accounts and send out links from them that hide a virus or a phishing resource. In most cases, infected letters arrive by email; check that the URL of the required site is correct. Any inaccuracies may mean that you have landed on a phishing resource; do not enter any confidential data on unfamiliar sites and do not disclose such data to strangers; create backups. This will save you from losing important information; download applications and applications only from official sources; install operating system updates in a timely manner; Whenever possible, store important data on encrypted or external media.
---