ASUS and Noctua officially unveiled a graphics card GeForce RTX 3080 Noctua Edition, which they proudly call the quietest in its class. A distinctive feature of the novelty was a massive cooling system, which occupies 4.1 expansion slots. The overall dimensions of the device are 306.2 x 144.8 x 82.6 mm.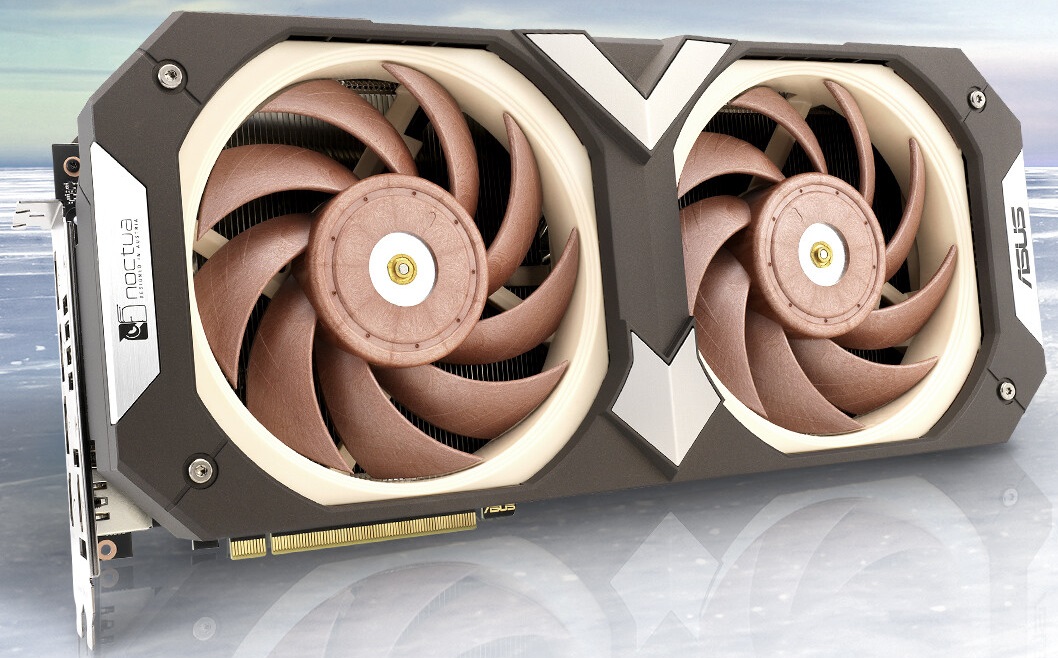 When creating the ASUS GeForce RTX 3080 Noctua Edition video card, the model of the TUF Gaming series was taken as the basis. The PCB is inherited without significant changes, while the heatsink has been redesigned. It has grown in size, more efficiently removes heat from the GDDR6X memory chips and is blown by two 120mm NF-A12x25 fans.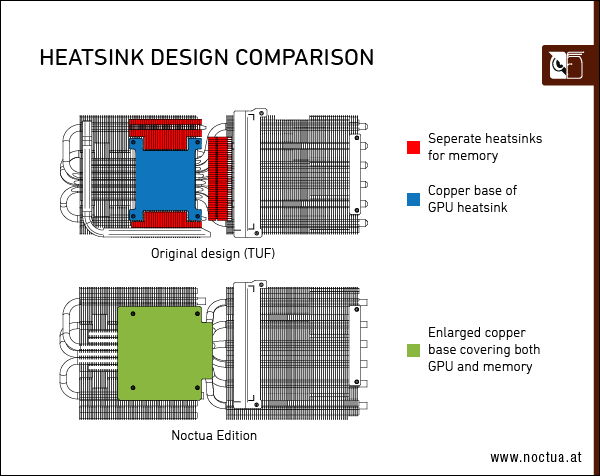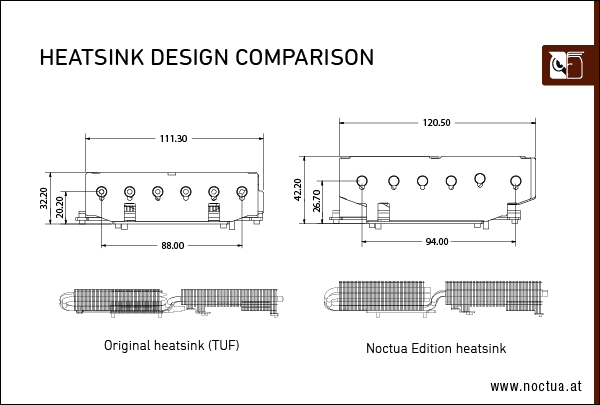 In his press release Noctua declares the superiority of the GeForce RTX 3080 Noctua Edition over its TUF Gaming counterpart not only in terms of noise level, but also in terms of GPU and memory operating temperatures. More detailed information will become available with the release of reviews. By the way, the GeForce RTX 3070 performed by Noctua Edition managed to visit our test lab.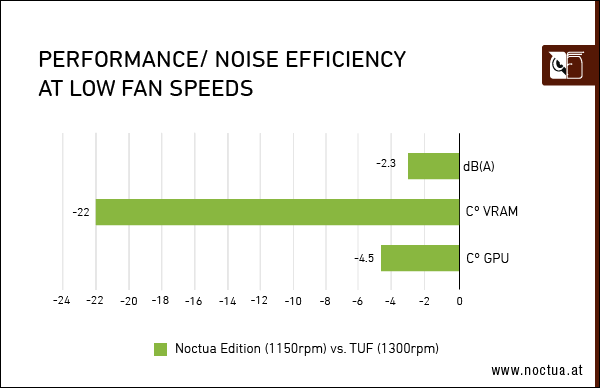 The Nvidia GA102 graphics processor received factory overclocking – the Boost Clock parameter was increased to 1815 MHz. The effective frequency of 10 GB of GDDR6X video memory is 19 GHz. Two 8-pin auxiliary power connectors are soldered at the end of the video card, and you can use the HDMI 2.1 (x2) and DisplayPort 1.4a (x3) interfaces to output an image.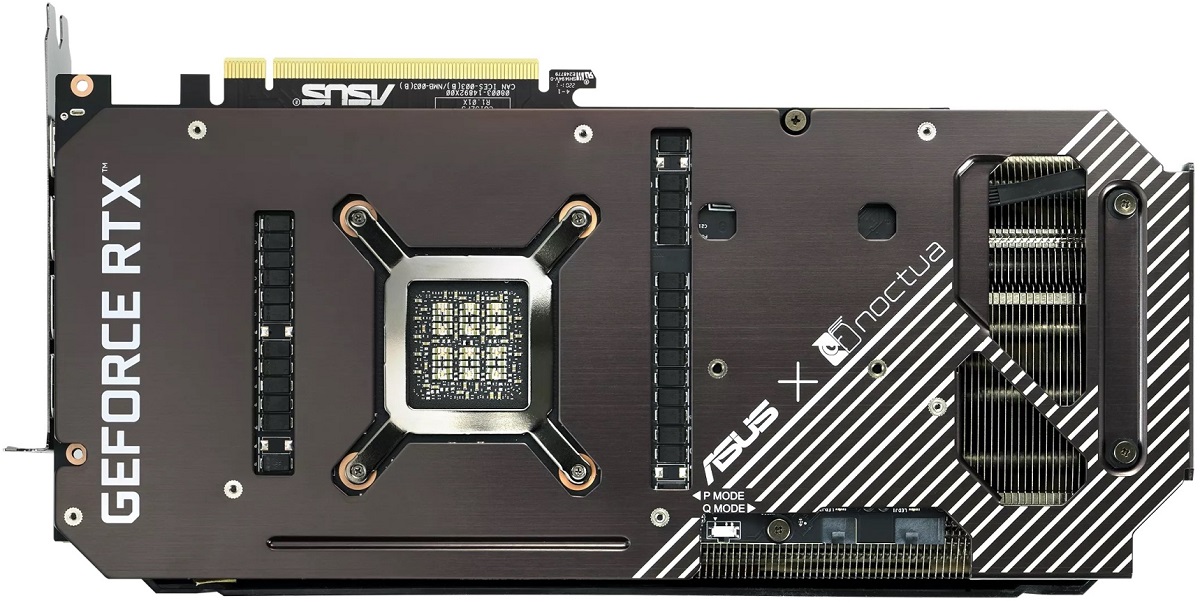 The recommended price of ASUS GeForce RTX 3080 Noctua Edition, unfortunately, has not been announced.