Aerospace company Skyrora from Edinburgh (Scotland) reported that due to bureaucratic delays it could not launch the Skylark L suborbital rocket from the mobile spaceport in Husavik (Iceland), despite being ready to fly from September 2021.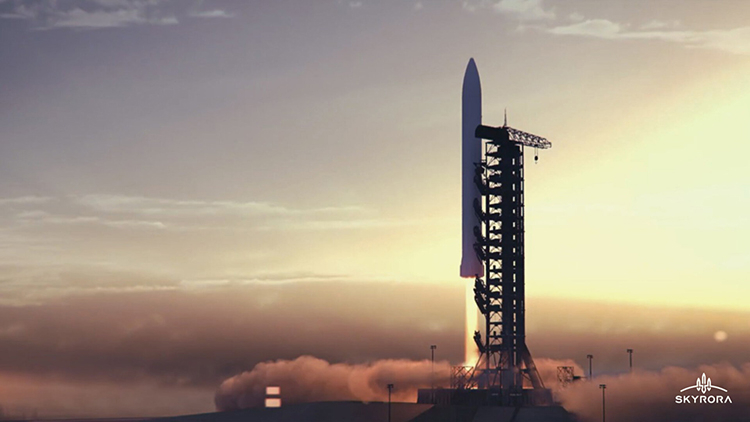 Skyrora said in a statement that the launch of Skylark L is a key milestone on the way to orbital flight of the more powerful Skyrora XL rocket, which is expected to be completed in 2023 from a spaceport in the UK. The current launch should confirm the required level of technological readiness of the ship's systems before the planned launch into space of the three-stage Skyrora XL orbital rocket with a payload mass of 315 kg.
Thorhildur Elínardóttir, public relations manager for the Icelandic Transport Authority responsible for issuing space flight licenses, told Space.com via email that the reason for the delay in issuing the license is the lack of legislation in this area. "At present, Icelandic legislation lacks specific requirements for rocket launchers, security measures and the definition of the upper limit of the airspace for which the state is responsible," — the official explained. According to him, a joint discussion of unresolved issues with the participation of a number of organizations is required.
The planned launch of the Skylark L will be carried out as part of a collaboration secured by a memorandum of understanding signed in 2021 by the UK and Icelandic governments. To do this, Skyrora has built a so-called mobile "container" spaceport with a "minimum footprint" that can be deployed for launch in as little as seven days.
The Skylark L suborbital rocket with a length of 11 m is capable of delivering a payload weighing 50 kg to a height of about 100 km above the Earth's surface. In August 2020, Skyrora launched a smaller Skylark Micro rocket from a site in Iceland.
Skyrora's head of government affairs, Alan Thompson, told Space.com that the company has approached "a higher authority" to ask the Icelandic Transportation Authority to expedite the licensing process to finally complete the planned Skylark L launch.
If you notice an error, select it with the mouse and press CTRL + ENTER.