The system can combine up to four computing units.
The system can combine up to four computing units.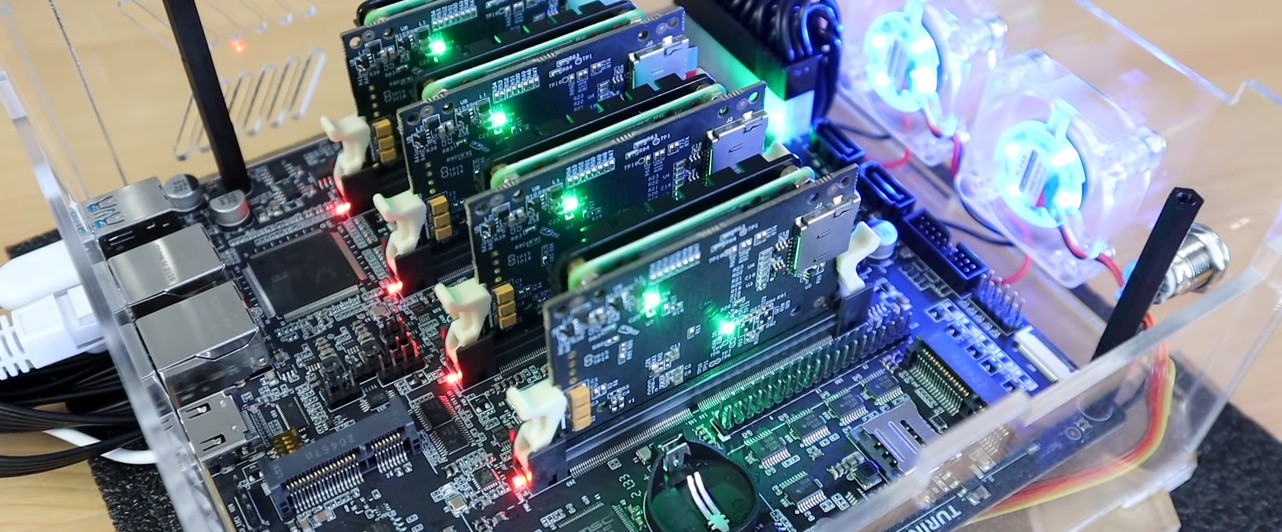 The crowdfunding campaign for the Turing Pi 2 cluster computer was extremely successful on Kickstarter. The creators of the computer wanted to raise at least $64,000, and over $1 million was raised on the first day.
According to Tom's Hardware estimates, in the first half hour of the campaign, the creators of Turing Pi 2 received about $400,000. The campaign will run for another 29 days.
Turing Pi 2 is a platform in which you can install up to four computing units. Such a block, for example, can carry on board up to 32 gigabytes of memory, eight ARM cores (four Cortex-A72 and A55 each) and a block for calculating calculations related to neural networks.
The platform also has two Ethernet connectors, two Mini PCI Express slots, an HDMI connector, three USB 3.0 connectors, two SATA 3 connectors, and a SIM card slot. The power consumption of the platform does not exceed 60 watts.
The platform is compatible with Nvidia Jetson and Raspberry Pi CM4 and can be used in data centers. If desired, you can combine computing units from different manufacturers.
One platform will cost $219. Campaign members are scheduled to start receiving Turing Pi 2 in September 2022.