Google officially opened the Bay View campus in California to its employees, which took 5 years to build. This is the first Google campus she has developed in-house, and it definitely doesn't look like traditional office buildings. In addition to the unusual design, it is focused on sustainability and offers an "adaptable and healthy workplace."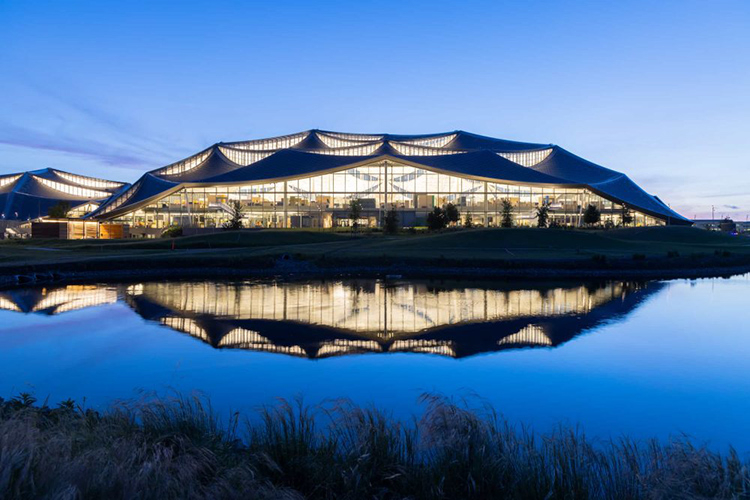 "For the first time, we designed one of our own large campuses ourselves, and this process gave us the opportunity to rethink the idea of ​​an office," the company said.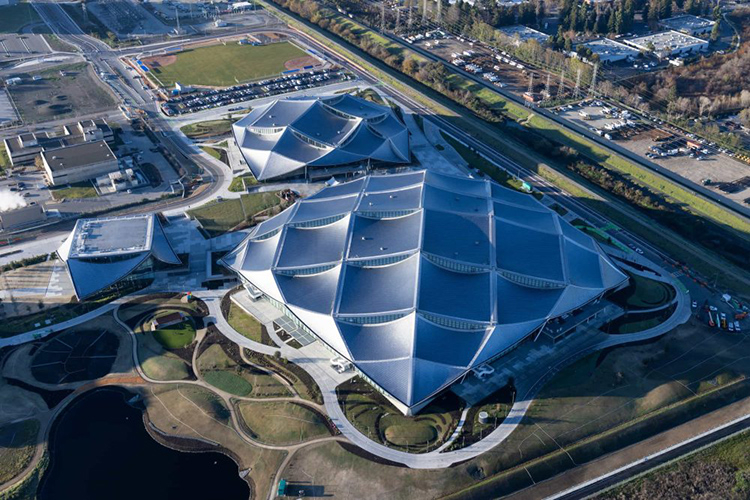 One of the first design details that catches the eye is the roof of the campus, which looks like dragon scales from afar. In fact, it consists of 90,000 silvery solar panels capable of generating almost 7 megawatts of power, or up to 40% of the electricity needs of offices.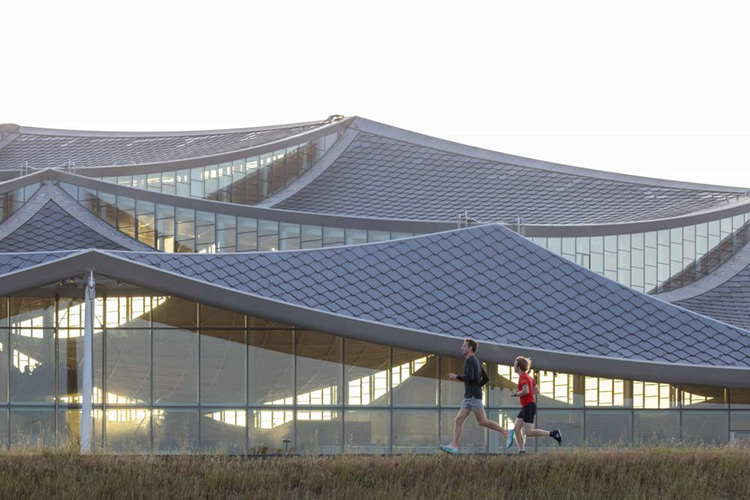 The rest of the electricity needed to run Google headquarters will come from nearby wind farms. There are two kitchens on campus, equipped with electric appliances instead of gas. In addition, the campus has automatic window shades that let in plenty of natural light during the day, and a ventilation system that uses only outside air.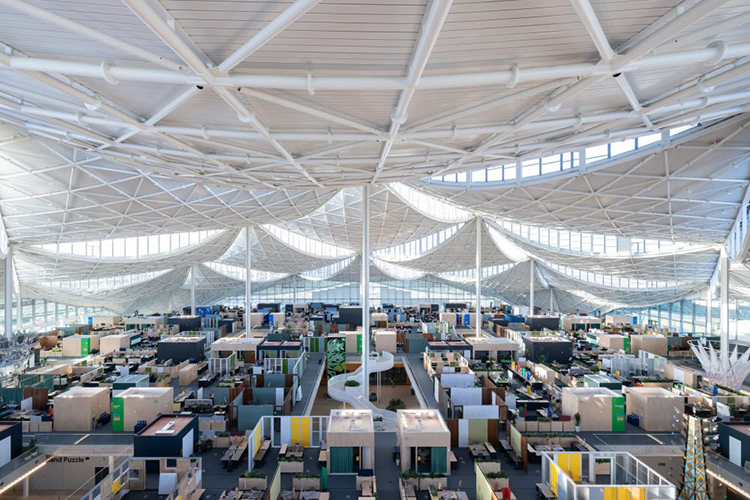 The new campus also houses North America's largest geothermal facility, which will help heat and cool buildings without the use of fossil fuels. It also reduces the amount of water used for cooling by 90%. The geothermal piling system uses pumps to absorb heat from the ground during the winter and radiate the heat into the ground during the summer.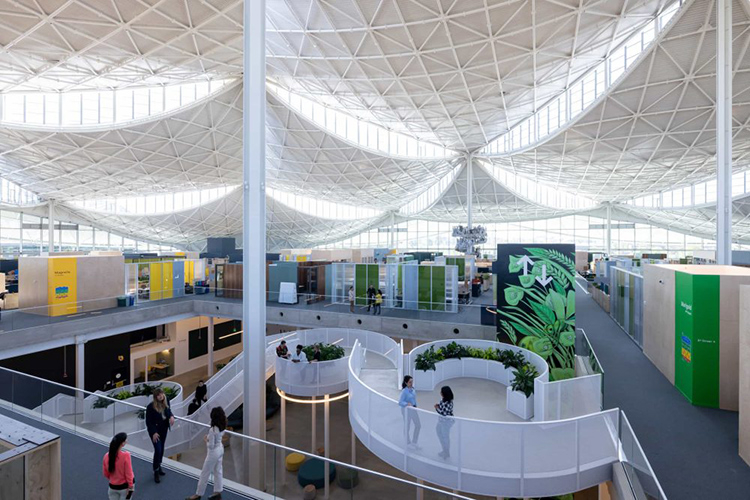 The total area of ​​the campus, which is located next to the NASA Ames Exploration Center, is 102.2 thousand m2. The campus includes two office buildings, a 1,000-person event center and housing for 240 temporary employees.
If you notice an error, select it with the mouse and press CTRL + ENTER.