The first fully private team of astronauts to fly millions of dollars to the ISS in April as part of Axiom Space's Axiom-1 mission has encountered unexpected challenges during their time in space. Billionaires had to work unexpectedly hard on the ISS, and the tasks took much longer to complete than during training on Earth.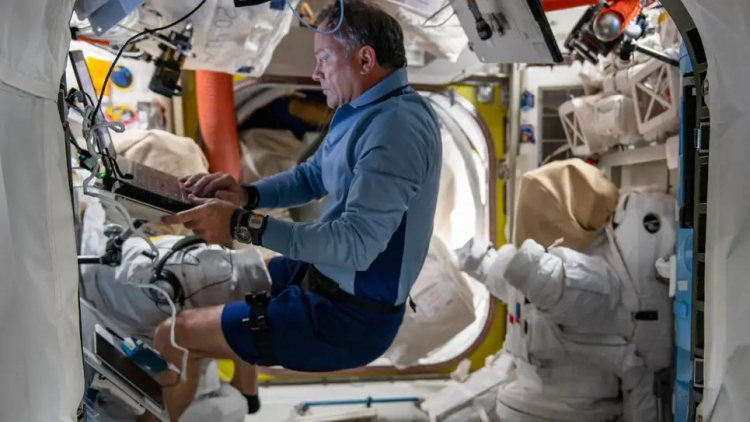 There is nothing surprising in the fact that tourists who paid $ 55 million for a flight lasting several days have long lost the habit of manual labor. During a press conference after the space trip, the team of four admitted that the newcomers' insistence on meeting the schedule exhausted both themselves and, in part, a group of professionals already present on the ISS.
"In essence, the arrival of Axiom personnel appears to have had a larger impact on the daily workload of the ISS professional team than expected."— said Susan Helms, formerly a NASA astronaut and now representing the US Space Flight Safety Advisory Group.
The private crew arrived at the ISS on April 9 with a large set of experimental test equipment. Since it was the tourists' first flight into space, and they are neither professional astronauts nor researchers, their experiments took much longer than expected. So, if during training one of the experiments lasted 2.5 hours, then in reality it lasted twice as long, as reported by businessman and investor Larry Connor, who participated in the expedition.
If earlier it was assumed that the mission would last "eight nights", then in fact it lasted 15 days due to adverse weather conditions on Earth. It is thanks to this that the newly-minted astronauts, who barely had time to cope with the tasks set by the researchers, were able to get additional time to "look out the window", contact relatives and enjoy the sensations of being in space without being distracted by work.
However, not everyone was happy. It was very crowded for 11 people on board the ISS – in some scientific modules no more than four people can conduct experiments at the same time, so being on board the Axiom-1 team objectively interfered with professionals. It is known that the company is already preparing to send a second team to the ISS and has already sold three seats on the SpaceX Crew Dragon ship. According to Axiom Space president Michael Suffredini, the company has "learned its lessons" and will reduce the number of tasks required for tourists in the future.
If you notice an error, select it with the mouse and press CTRL + ENTER.