As of today, Activision is offering interested gamers the opportunity to try the multiplayer of the shooter "Call of Duty Vanguard" for free. A multi-day trial is started.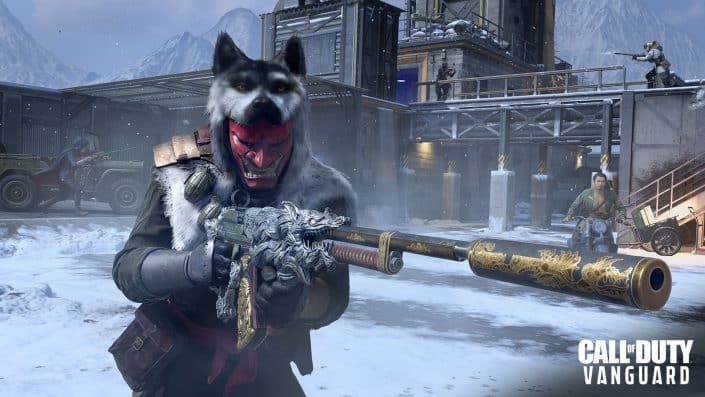 "Call of Duty Vanguard" is not one of the most successful parts of the series. However, Activision strives to make the shooter palatable to the players. A new free week should help with this, during which interested parties can familiarize themselves with the advantages of "Call of Duty Vanguard".





Beginning today and ending early next week, players will have the opportunity to participate in a free trial to put Call of Duty Vanguard's multiplayer through its paces. Below are the times:
When does it start? on May 18, 2022 at 7 p.m
When does the event end? On May 24, 2022 at 6 p.m
All multiplayer maps and modes
The Call of Duty Vanguard Free Trial includes all of the multiplayer maps and modes available in the shooter, including Mayhem, the new Season 3 launch map. Also included is Arms Race, introduced to the game in Season 2 became. Players don't have to do without classic modes such as Dome, Castle, Radar and Shipment either.
How to take part in the multiplayer trial:
When the event starts, head to your console's store – in the case of the PS4 and PS5, it's the PlayStation Store.
Keep an eye out "Vanguard Free Access".
A free trial of Call of Duty: Vanguard should be available for download.
Download it and enter the trial version in the mentioned trial period.
Whether the free trial the declining number of players will counteract this in the already comparatively poorly sold "Call of Duty Vanguard"? That's less likely. However, is already the next shooter in the pipeline and will appear this year – along with a new one Version of the free-2-play offshoot "Warzone".





The third season of "Call of Duty Vanguard" and "Warzone" was only recently launched. A trailer released at the same time tells you what to expect. and in this message summarizes some season details.
---
More Call of Duty news:
---
Call of Duty Vanguard was released in November 2021 for consoles and PC. The setting of the shooter puts the players in the time of the Second World War. It's a scenario that seems to have gone down less well with customers. According to Activision, the shooter stayed below expectations.
More Call of Duty: Vanguard news.
Discuss this news on the PlayStation Forum
Links to Amazon, Media Markt, Saturn and some other retailers are usually affiliate links. If you make a purchase, we receive a small commission that we can use to finance the free-to-use site. You have no disadvantages.