As the announcement of a new generation of AMD video cards based on the RDNA 3 architecture approaches, more and more rumors and insiders are emerging regarding the characteristics of future video cards. And the new data is different from those that appeared before.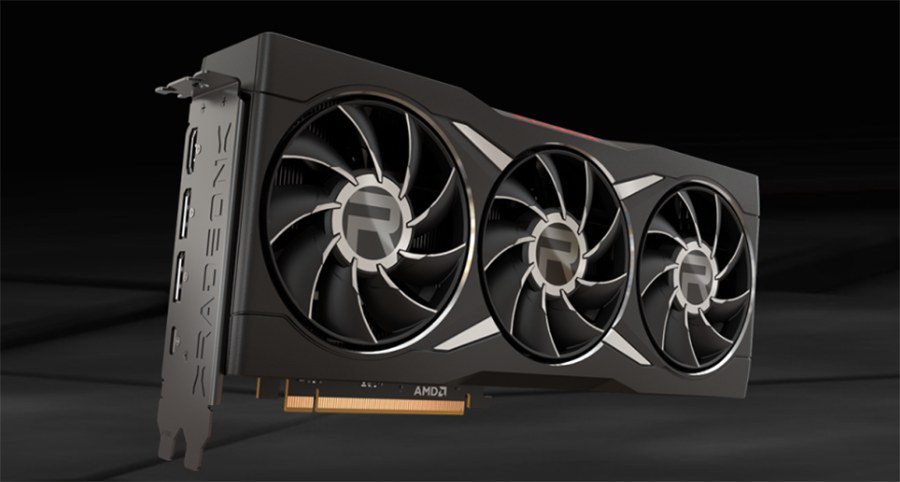 A feature of the top-end Radeons will be the use of graphic processors with a chiplet layout, when several crystals are located on the same substrate. According to the latest data, the flagship Navi 31 GPU will receive one GCD compute unit based on the 5nm process technology and 6 MCD cache units based on the 6nm process. That is, Navi 31 will have a one-piece computing chip, although there were previously rumors about two GCD blocks. The structure of the new GPU is shown in the user's illustration @AMDGPU_.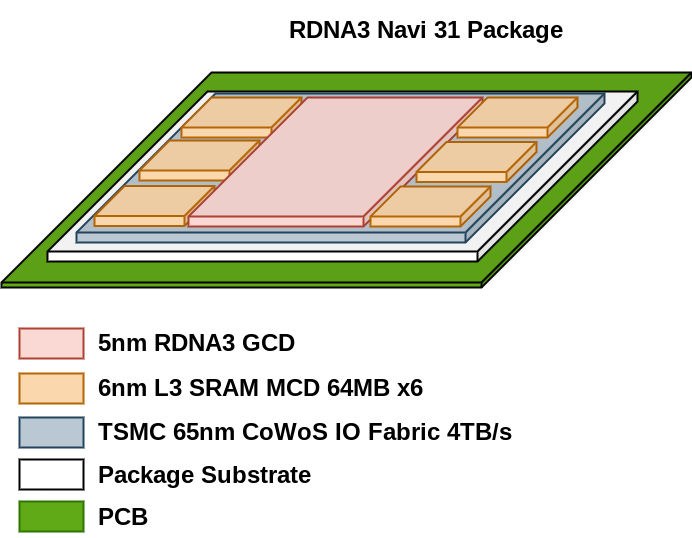 New data on the structure of Navi 31 force us to reconsider the possible characteristics of this GPU. For a single-chip GCD, up to 96 Compute Units are predicted with 12288 stream processors. Previously, up to 15360 stream processors were predicted for Navi 31 with two GCDs.
insider Greymon55 confidently says that the top video card (Radeon RX 7900 XT) on the Navi 31 GPU will receive a 384-bit bus, and the next video card in the hierarchy (Radeon RX 7800 XT) will already be limited to a standard 256-bit bus. As a result, we will get a serious increase in memory bandwidth in the flagship segment, since now even the Radeon RX 6950 XT operates with a 256-bit bus. If video cards are equipped with 18 Gb/s GDDR6 memory modules, then the memory bandwidth for Navi 31 will reach 864 GB/s instead of 576 GB/s for the current AMD flagship.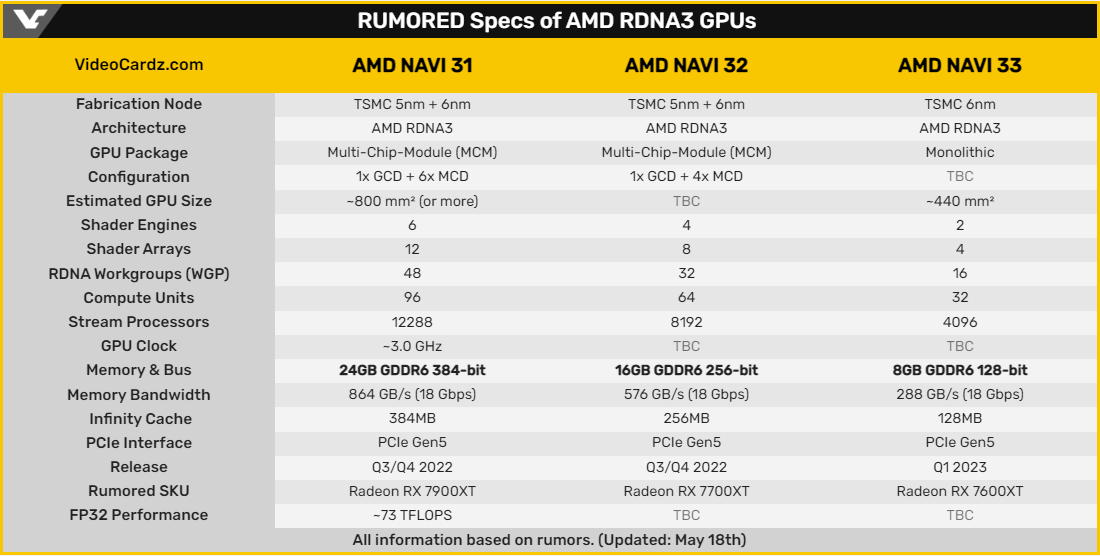 However, all this is still at the level of rumors. Accurate data will be available only after the official announcement, which is expected in the second half of the year.
Source:
video cardz