"Shatter" from 2009 is reissued. A short announcement trailer shows the technical improvements.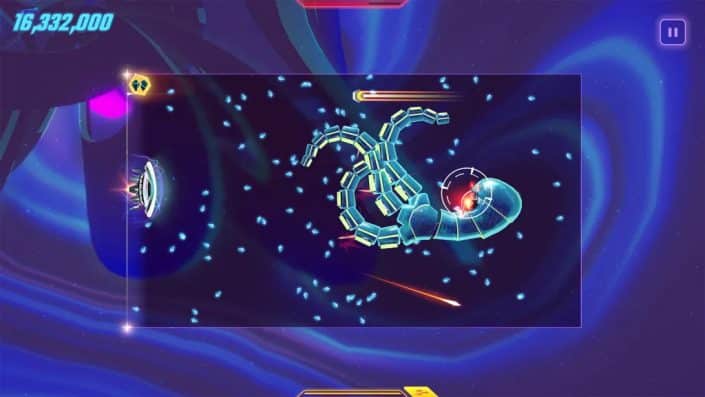 In 2009, "Shatter" was released for PS3 and PC. The science fiction puzzler made for entertaining gaming sessions with its fun gameplay and rousing soundtrack.
Now the makers announced remasters which will be released for all consoles. These include the PS4, Xbox One, PS5, Xbox Series X/S and the Nintendo Switch. PC players are also catered for, who can get the game for release via Steam. There is no specific date, but it should be by the end of the year.
The new edition should offer a 4K resolution and 120 frames per second. The user interface will be reworked and all sorts of visual improvements will be made for a modern gaming experience. In order to be able to enjoy the praised pieces of music even better, the sound designers remix them. In the game they are characterized as 5.1 surround sound.
An arcade action experience
An intense arcade action experience is offered in which you have to shoot as many blocks as possible. The gameplay is considered easy to learn but difficult to master.
The player has to fight his way through ten different worlds, where he has to defeat a total of nine bosses. He makes use of powerups and special attacks. But the most effective is the ultimate ability "Shardstorm".
The announcement trailer uploaded yesterday illustrates the technical improvements. Numerous press reviews are also displayed at the beginning, showing you how popular "Shatter" was at the time.
More news about Shatter Remastered Deluxe.
Discuss this news on the PlayStation Forum
Links to Amazon, Media Markt, Saturn and some other retailers are usually affiliate links. If you make a purchase, we receive a small commission that we can use to finance the free-to-use site. You have no disadvantages.