AXGaming, a sub-brand of Innovision Multimedia (Inno3D), has unveiled the GeForce RTX 3090 Ti X3W graphics accelerator. The novelty is equipped with a huge cooling system with three fans of 100 mm each. The map is decorated with camouflage colors and RGB lighting.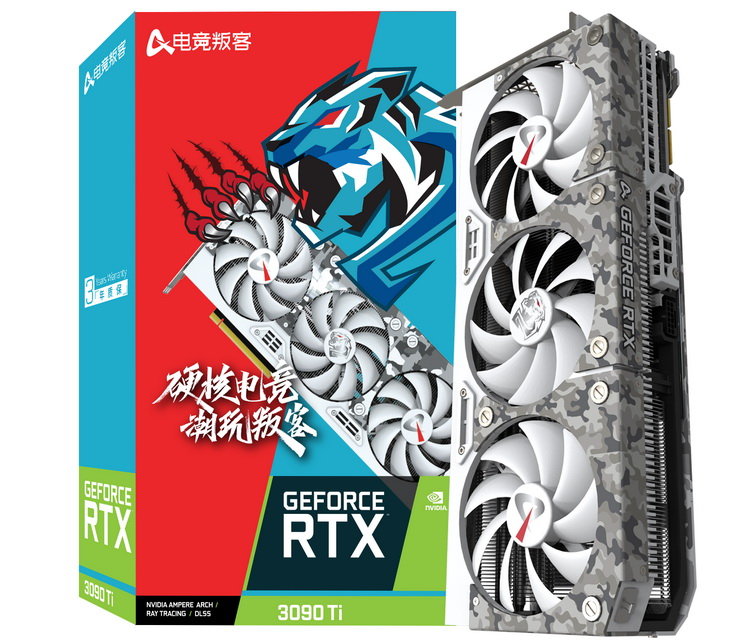 Usually accelerators of this class can be found with 80 or 90 mm fans, or a combination of two 100 mm "turntables" and one 80 mm. However, three 100mm "propellers" seems to be the new norm for the foreseeable future, especially for non-reference variants of the next generation GeForce RTX 4000 graphics cards.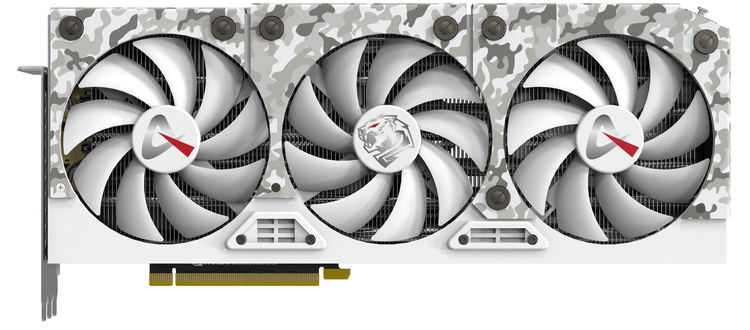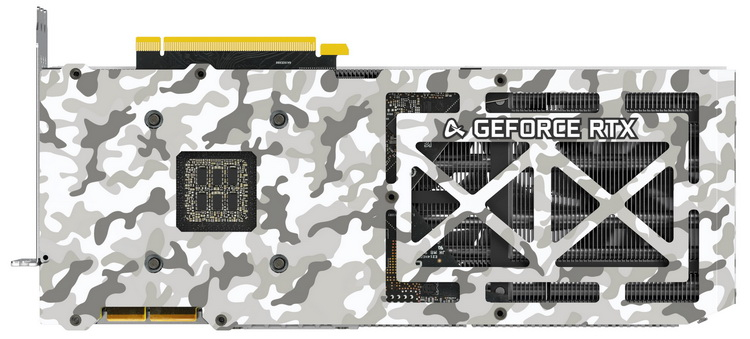 The AXGaming GeForce RTX 3090 Ti X3W is based on the NVIDIA GA102-350 graphics chip with a base frequency of 1560 MHz. The GPU boost frequency is 1890 MHz, which is 30 MHz higher than the benchmark announced by NVIDIA. The card has onboard 24 GB of GDDR6X memory with a speed of 21 Gb / s per pin. The energy consumption indicator of the novelty has not changed. It is standard 450 watts. The card is powered through one 12-pin connector.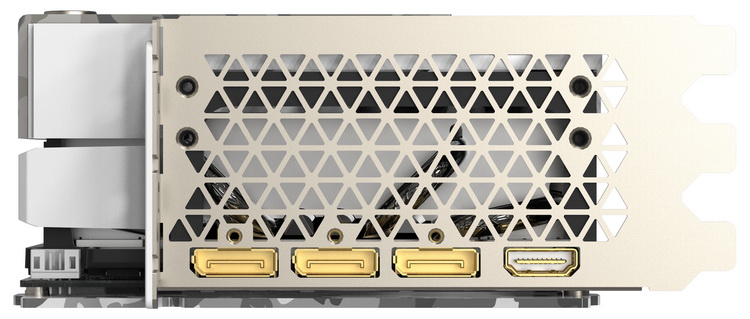 The AXGaming GeForce RTX 3090 Ti X3W accelerator uses a three-slot design. The video card cooling system is so large that the length the reference NVIDIA V-board with model number PG136 used here, barely reaches the middle of the accelerator. The overall dimensions of the novelty are 330 × 137 × 60 mm.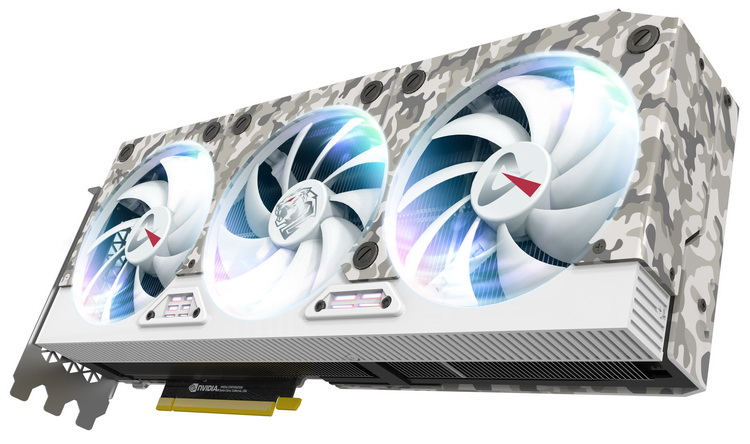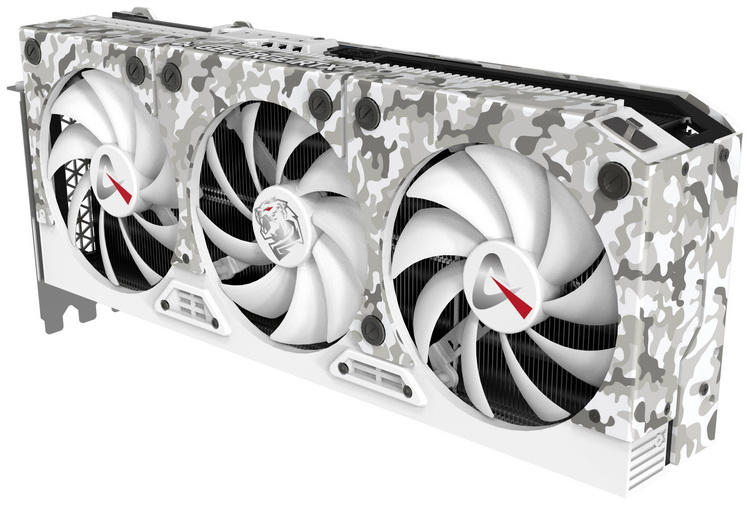 It is curious that the cooling system of the AXGaming GeForce RTX 3090 Ti X3W is in some aspects similar to the cooler of the reference version of the future GeForce RTX 4090 Ti, whose photos leaked to the Web yesterday. The base with a vapor chamber for cooling the CPU and memory chips of the GeForce RTX 4090 Ti almost completely repeats the design of the AXGaming model. The radiator seriously distinguishes both cooling systems. At AXGaming, it is also very large, but typical, with a plastic casing. And in the reference version of the GeForce RTX 4090 Ti, the role of the casing is played by the radiator itself, as well as in the reference older Ampere models. An additional highlight of the new generation reference cooling system is the unusual configuration of two fans located on either side of the graphics card.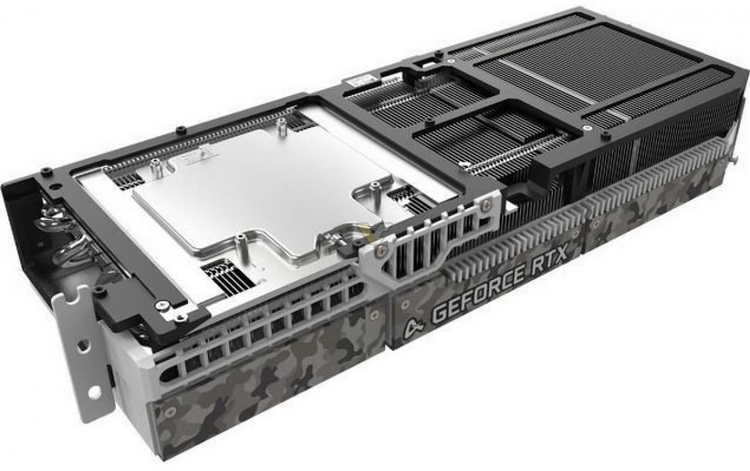 Returning to the AXGaming GeForce RTX 3090 Ti X3W, we note that the accelerator has not yet appeared on sale. Information about its cost and availability is not yet known.
If you notice an error, select it with the mouse and press CTRL + ENTER.