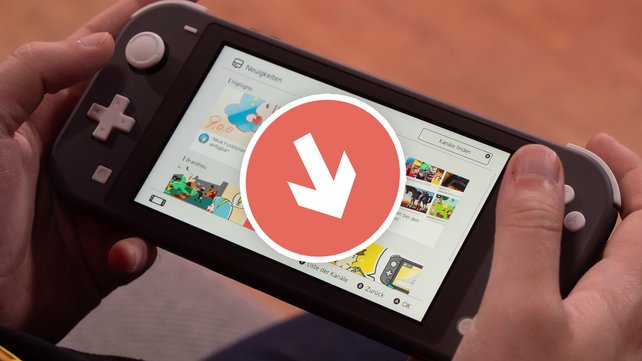 Nintendo has released a new financial report that also gives a glimpse of Switch sales. The result: for the first time, the popular handheld console sold worse than in the previous year. Seems like the Switch has finally reached and passed its peak.
Switch sales are declining
For years, Nintendo Switch sales have only been going in one direction: up. Nintendo was able to sell more and more handheld consoles from year to year – especially during the Corona crisis, business was really booming. In the period from April 2020 to March 2021, almost 29 million consoles were sold.
But now, for the first time in the history of the Switch, the company is seeing a drop in sales. Between April 2021 and March 2022, just over 23 million Nintendo Switch consoles were sold – still a proud amount, but still significantly less than the year before. In total, there are now over the entire course of time 107.7 million Switch consoles wandered over the counter (source: Nintendo).
For whom is it worth buying the new OLED switch? We'll reveal if the new console is right for you:
Is the switch hype over?
But why is it that the sales of the Nintendo Switch are declining? In the official financial report, Nintendo makes a first statement. For example, the company says that the release of Animal Crossing: New Horizons in 2020 boosted switch sales. However, such a game was missing in 2021.
In addition, Nintendo openly admits that they also benefit from the ongoing semiconductor shortages are affected (Source: GIGA). So there were simply production bottlenecks, which also affected the availability of the handheld console. Potential buyers felt this shortcoming, especially when the OLED model was launched in autumn 2021. The new Switch version sold out everywherethe situation only calmed down again after a few months.
However, one thing is certain: Despite the decline in sales of almost 20 percent, the switch is still a real bestseller and is far ahead of the Xbox Series X or the PlayStation 5, which are, however, hit harder by production problems.
It remains to be seen whether Nintendo will be able to increase sales of the Switch again this fiscal year. We will keep you up to date.
You don't want to miss any more news, guides and tests for new games? Always want to know what's happening in the gaming community? Then follow us on Facebook, Youtube, Instagram, Flipboard or Google News.