The Canadian government announced a ban on Chinese vendors Huawei and ZTE from participating in the implementation of next-generation mobile networks – 5G. The new technology is expected to provide Canadian users with faster mobile device speeds and mass connectivity for solutions like IoT gadgets and autonomous vehicles – but without Chinese involvement.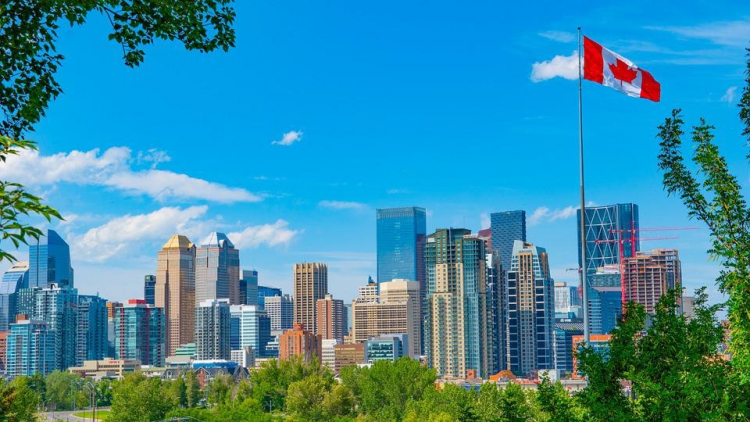 The opposition has long been known to pressure the government to stop Huawei's services in building 5G networks under the pretext that it would make it easier for Beijing to spy on Canadians. It is assumed that the Chinese authorities are able to easily persuade Huawei to release all sorts of personal data. In turn, Huawei has always talked about its independence and non-participation in espionage on someone's side.
With ZTE, the situation is even more complicated – it also deals with telecommunications equipment, but part of the share in its business is officially owned by the Chinese state, therefore, according to the Minister of Science and Industry of Canada, Francois-Philippe Champagne, Canadian telecommunications companies will not be allowed endanger national security by using such products and services. Those who have already installed equipment from these Chinese vendors will have to gradually replace it in accordance with the government's announced roadmap.
Canada's closest partners in the Anglo-Saxon world, members of the Five Eyes intelligence alliance – the US, UK and Australia have already taken measures to limit the use of Chinese equipment, in particular manufactured by Huawei, in their communications networks, including 5G. The United States is especially distinguished in this regard, introducing the most stringent restrictions. Yesterday, a representative of the Canadian government announced its intention to further tighten laws related to national security.
5G in this context is of particular importance, as it penetrates almost all areas of life. Although users are unlikely to notice a significant difference when making regular calls or browsing traditional Internet pages, for IoT systems and autonomous vehicles, next-generation connectivity is critical. Appropriate technologies are already being introduced in Canada, mainly in large cities. In 2020, GSMA Intelligence predicted that 5G would add $150 billion to Canada's economy by 2040, an estimate of future annual 5G economic activity comparable to that of the country's entire aerospace sector.
The opposition has long called on the Trudeau government to stop building 5G infrastructure with Huawei under the pretext of protecting national security. Although some Canadian providers had previously planned to cooperate with Huawei, they have already been forced to abandon cooperation under pressure from the authorities. Some are already involved in projects with the Swedish Ericsson.
If you notice an error, select it with the mouse and press CTRL + ENTER.