Last night, developers from Bend Studio announced on their Twitter that trophy support will be added to the re-release of Siphon Filter for the upgraded PS Plus subscription.
Whether other developers of games for the PlayStation 1 will add trophies to their titles is not yet clear. But it is likely that history is repeating itself with PS2 games for PS4, which also had trophy support.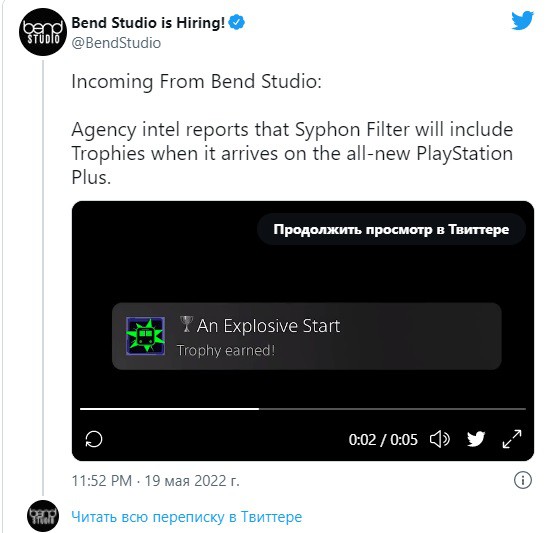 The launch of the updated PS Plus subscription will take place on May 24 in Asia, on June 13 in the US and South America, and on June 23 in Europe, there is no information about Russia yet. You can get acquainted with the titles and tariff plans that will be available to subscribers here.