An unknown company Lotcap Group with registration in Macau and a capitalization of $6200 reportedthat it agreed with the Chinese owners of a controlling stake in Arm China on the acquisition of the entire package of securities. In the event of a deal, full control over the Chinese branch of Arm will pass into the hands of unknown individuals and companies. Who is behind the Lotcap Group today is unknown, so it's too early to draw conclusions.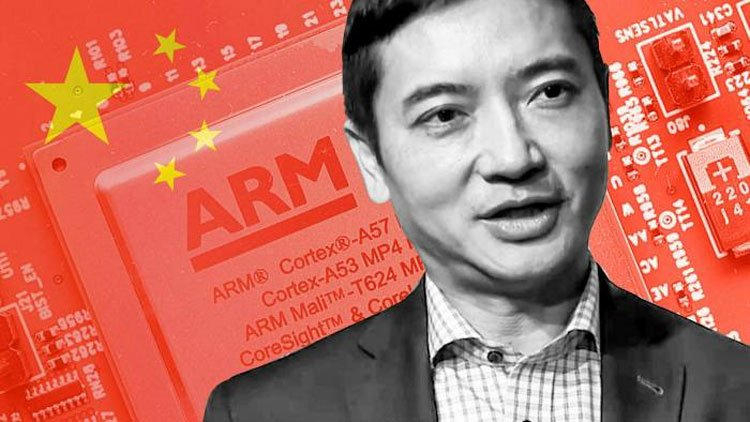 Nothing is known about Lotcap Group other than an email address. The company confirmed to the source that it is on track to acquire a majority stake in Arm China. Representatives of Arm China said that they did not receive notification of a change of ownership (which is not surprising, since the deal has not yet been closed). Arm's head office also declined to comment, although Lotcap Group admitted that the British office is aware of what is happening and has nothing against it.
According to a statement from Lotcap Group, the company is looking to invest in the technology sector in the Greater Bay Area, a region that includes Hong Kong, Macau, as well as Shenzhen, where Arm China is registered. Lotcap Group has agreed to buy a 31% stake from Chinese shareholder Hopu Investment to gain control of Arm's Chinese subsidiary, and is trying to coax former rebellious affiliate director Allen Wu into selling the shares. Allen Wu owns a 16% stake in Arm China and confirmed the fact of negotiations with him on this subject. Wu also told Allen that an agreement on the sale of shares owned by Hopu Investment had already been reached through a Hong Kong laying company.
Since, according to rumors, the British office of Arm approves of what is happening, it can be assumed that they are trying to take control of Arm China from the hands of the Chinese side. What is fraught with the contrary was clearly shown by the events with director Allen Wu. As you may remember, for the past few years Director Wu has been running the branch office blocking orders from the head office. It was possible to remove him from his post only after the re-registration of the branch with the replacement of all the details – the seal, statutory documents and others, for which he had to negotiate with the local authorities.
The murky scheme with the transfer of a controlling stake in Arm China into the hands of an unknown company does not add transparency to the work of the Chinese branch. At least at first glance. And transparency is needed primarily by the British office and SoftBank, which wants to bring Arm to the stock exchange (IPO). We are waiting for clarification.
If you notice an error, select it with the mouse and press CTRL + ENTER.