In the foreseeable future, it seems that the end of crypto mining on the latest video cards will come – the transition of the Ethereum blockchain to the Proof-of-Stake model is expected this coming summer. Speaking at the Permissionless conference, Ethereum developer Preston Van Loon said that the code for deploying the Merge event, which will mark the transition to the new model, is already ready: final testing is now underway, and the release is scheduled for August.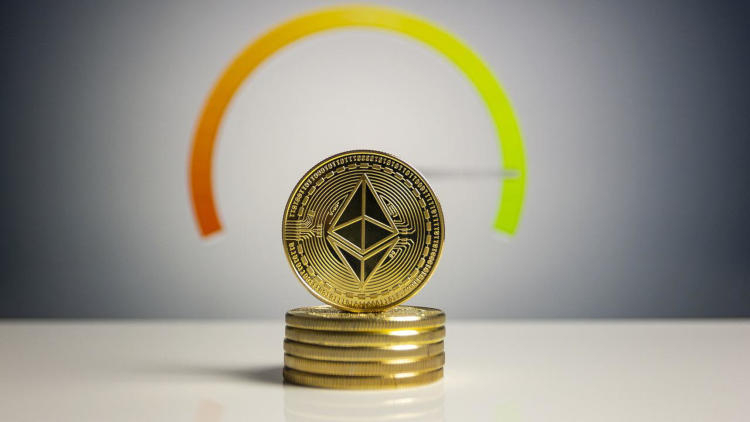 The Merge event on the Ethereum network was originally planned back in 2019. It involves abandoning the current Proof-of-Work (PoW) model, which uses miner resources to process transactions on the network, in favor of a less demanding Proof-of-Stake (PoS) model in terms of performance and power consumption. For the Ethereum blockchain, this means the end of GPU mining. With Merge and PoS, network power consumption is expected to decrease by approximately 99.95%.
The transition to the new model coincides with the moment when AMD and NVIDIA are preparing to release a new generation of graphics cards – RX 7000 and RTX 40, respectively. If the event actually happens in August, it may be possible to avoid the unreasonable increase in GPU prices that has overshadowed the best offers of the two manufacturers, and only recently the prices of video cards have returned to normal levels. Intel, as a new player in the discrete graphics space, has not yet released its Arc Alchemist to the market, although it has warned that the new graphics cards will not have any mining restrictions.
It is also expected that after the Merge, the issuance of new tokens will decrease by 90%, and this will lead to a shortage of digital assets and an increase in the price of the Ethereum cryptocurrency. Mining on video cards will become unprofitable, which means that with the transition to a new model in the secondary market, we should expect the appearance of GPUs previously used in mining, which will positively affect the cost of equipment.
If you notice an error, select it with the mouse and press CTRL + ENTER.