The author of the microblog PlayStation Game Size, which monitors the addition of games and patches to the PS Store database, discovered update 1.60 for Ubisoft's pseudo-historical open-world action game Assassin's Creed Origins is in the system.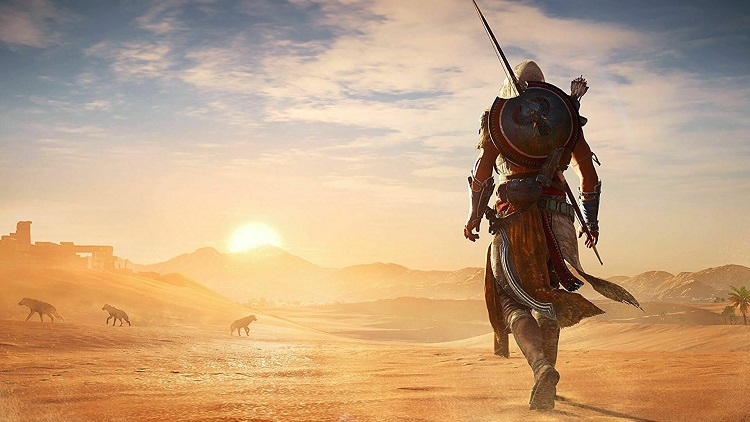 Recall that in December 2021, Ubisoft promised to add support for 60 frames per second to the console versions of Assassin's Creed Origins, but nothing has been heard about the patch since then. Looks like this will change soon.
As reported by PlayStation Game Size, version 1.60 includes some kind of franchise menu and support for higher frame rates when running the PS4 version of Assassin's Creed Origins on the PS5 in backwards compatibility mode.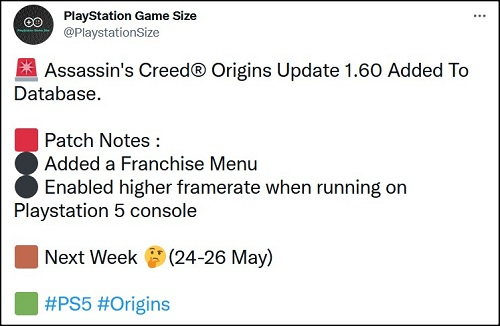 When exactly to wait for the release of the patch, the database does not indicate, but the PlayStation Game Size suggests that the release will take place next week (from May 24 to May 26). Probably, at the same time, the patch will be released on the Xbox.
Assassin's Creed Origins debuted in October 2017 on PC, PS4, and Xbox One. In August 2021, another part of the series, Assassin's Creed Odyssey, received an improvement in backward compatibility.
If you notice an error, select it with the mouse and press CTRL + ENTER.