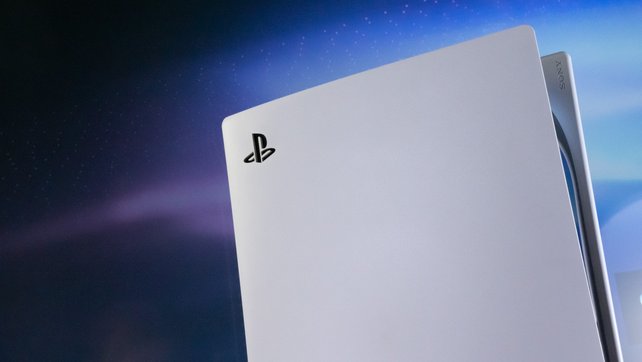 Still looking for the PS5? At o2 there is again a tariff bundle with which you can not only secure the NextGen console, but also a second DualSense controller and 40 GB of data volume in an anniversary tariff that grows from year to year.
PS5 plus 2nd controller in the tariff bundle
At o2 you can get a top tariff bundle with the PS5 (Digital Edition) and one 2. Controllers as a premium for the "o2 Grow" mobile phone contract for 44.99 euros save a month. An additional payment of 11.99 euros for the console and shipping costs is added once. The special thing about the anniversary tariff is that it initially includes 40 GB LTE/5G as well as an all-network and SMS flat rate, but grows by 10 GB from year to year without costing more.
To the offer at o2
Signing a mobile phone contract just to finally be able to call a PS5 your own doesn't sound particularly lucrative at first. For this reason, let's calculate the offer:
The tariff details at a glance:
Tariff: "o2 Grow"
40GB LTE data volume (max. 300 MBit/s)
Allnet and SMS flat rate
EU roaming included
24 months minimum term, 3 months notice period
The data volume increases automatically every year 10GB at
You can find more information about the "o2 Grow" tariff here:
PlayStation 5 Digital Edition tariff: We do the math
| | |
| --- | --- |
| Monthly basic fee: | 44.99 euros |
| One-off connection fee: | free |
| Shipping: | 4.99 euros |
| Additional payment for the PS5: | 7 euros |
| Total costs after 24 months: | 1,091.75 euros |
| Device value: | 400 euros (console) + 60 euros (controller) |
| Actual cost of the tariff: | 631.75 euros |
| Effective costs per month: | 26.32 euros |
PS5 at o2: Is the offer worth it?
the PS5 Digital Edition costs 400 euros, at least theoretically, because they are sold out everywhere and on Ebay and the like, they go over the virtual counter for horrific prices of around 650 euros. A second DualSense controller around 60 euros.
If you subtract these values ​​from the total costs over a 24-month contract period, 631.75 euros remain. Corresponding 26.32 euros per month for a tariff with 20 GB data volume. For comparison, the normal price for the "o2 Grow" tariff is 29.99 euros per month – so seen in this way a good deal, especially since the PS5 is currently not available at the RRP. From the 25th month, the tariff then only costs 29.99 euros. The biggest selling point is, of course, that you get the PlayStation 5.
To the offer at o2
The calculation above only works if you cancel at the end of the minimum contract period. It is up to you whether you should do this, although the tariff increases in data volume every year and thus gains in value, although the costs remain the same. If you want to cancel and forget to do so, the contract will not be extended by another year, but can be canceled on a monthly basis.
You don't want to miss any more news, guides and tests for new games? Always want to know what's happening in the gaming community? Then follow us on Facebook, Youtube, Instagram, Flipboard or Google News.