A new batch of rumors about future AMD processors based on the Zen 4 architecture has arrived. According to fresh insiders, desktop processors will have very impressive characteristics.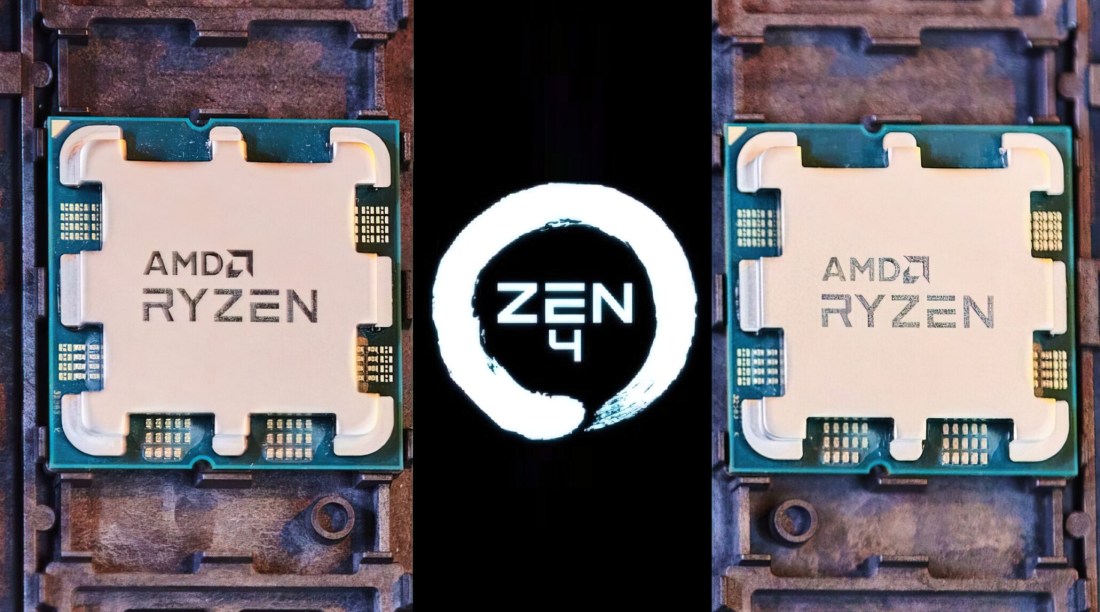 Various sources talk about four processor options – these are potential AMD Ryzen 9 7950X, Ryzen 9 7900X, Ryzen 7 7800X and Ryzen 5 7600X. Previously, it was said that older CPUs will retain a configuration of 16 cores (32 threads), now a Chinese source is talking about 24 cores (48 threads). At the same time, the top-end AMD Ryzen 9 7950X will operate at frequencies up to 5.4 GHz. Its cost is expected at the level of 900 dollars. The next processor in the hierarchy, the Ryzen 9 7900X, will already receive 16 cores (32 threads) at frequencies up to 5.3 GHz. Its price will be about 650 dollars. The Ryzen 7 7800X will have 8 cores (16 threads) at frequencies up to 5.2 GHz and cost around $500. The junior processor Ryzen 5 7600X will receive 6 cores (12 threads) at frequencies up to 5.1 GHz, the price is $ 350. TDP of top processors is expected at 125-170 W.
It should be borne in mind that all this is at the level of rumors, and the real characteristics may differ from those voiced by unofficial sources.
In the Zen 4 generation, processors will receive new cores with improved performance per clock, support for dual-channel DDR5-5200 memory with AMD EXPO memory overclocking profiles, and there will be 25 PCI-E 5.0 lanes. The processors are designed for Socket AM5 (LGA 1718). AMD Zen 4 will be manufactured using TSMC's new 5nm process.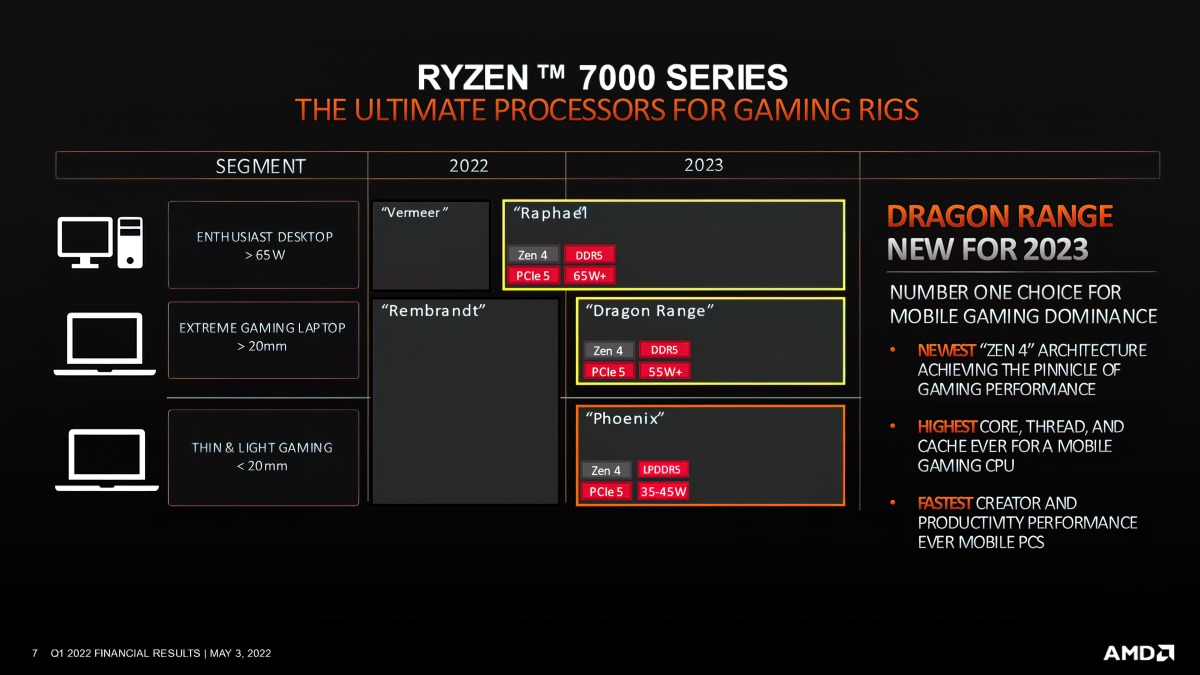 Sources:
WCCFTech