Last week, NASA published images taken on Mars by the Curiosity rover: a crack was found in the rock that looks very much like a doorway – as if this object was of artificial origin. However, the American space agency is confident that this "door to the ancient past" is of natural origin, although it looks unusual.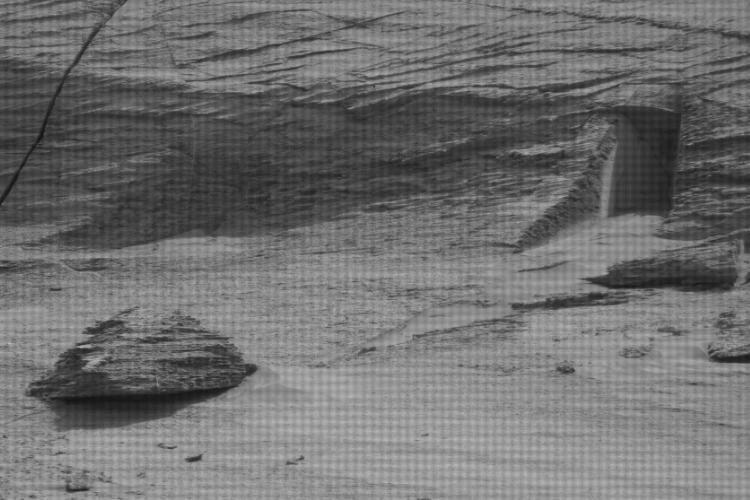 Curiosity discovered this "door" on May 7 while surveying the East Cliffs in Gale Crater, which has been the rover's main target since it landed in 2012. The crack is small enough – its height is 30 cm and a width of 40 cm. A person would definitely not squeeze through it, so NASA clarified the object's nickname, christening it the "door for dogs." The agency also said that similar cracks are sometimes found in rocks both on Mars and on Earth.
Scientists have linked public interest in the "door" with pareidolia – this is the property of the human brain to find patterns and see familiar images in forms of natural origin. In other words, a rift may seem like a door only because a person is trying to make sense of the unknown. "There are straight cracks in the embankment, but at this point several cracks intersect, allowing the rock to break out at such sharp angles"the Curiosity team wrote in twitter. In reality, the object is of exclusively scientific interest as a "door to the ancient past."
Considering that the public has recently become interested in the UFO issue again, such a boring explanation will not satisfy everyone.
If you notice an error, select it with the mouse and press CTRL + ENTER.