NVIDIA is preparing another version of the one announced last June PCIe versions of the A100 compute accelerator based on GA100 GPU (Ampere architecture). The novelty will be distinguished by the presence of a water block for connection to a liquid cooling system. Resource reported. video cardzwho published the image of the novelty.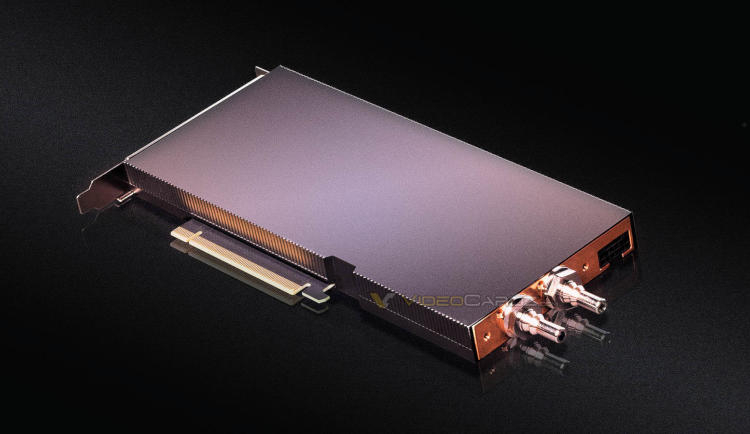 It is worth noting that pre-installed water blocks are not typical for computing accelerators, to which the NVIDIA A100 belongs – if liquid cooling is used in finished systems, then server manufacturers take over the installation of water blocks. However, NVIDIA seems to have decided to simplify the task for partners by offering its own solution with the elegance inherent in the brand. The cooling system occupies only one expansion slot, and a pair of herringbone fittings for supplying and dissipating heat is located at the end, next to the 8-pin power connector.
Immediately, we note that NVIDIA has already released the A100 accelerator with liquid cooling. But it was an SXM version of the accelerator used as part of a "desktop supercomputer" DGX A100 Station. And for the PCIe version of NVIDIA A100, water blocks from third-party manufacturers have been on the market for quite a long time, for example, from the well-known company EK Water Blocks.
In general, NVIDIA's decision, although not yet officially confirmed, reflects the general trend towards the increasingly active use of LSS in the server segment.
If you notice an error, select it with the mouse and press CTRL + ENTER.