AMD has revealed the first technical use of Microsoft's DirectStorage API, dubbed SmartAccess Storage. According to the company's senior architect Frank Azor, the development is designed to minimize the loading time of games to an unprecedented level.
SmartAccess Storage is a set of technologies that rely on DirectStorage, using a new approach to memory access, as well as a number of other AMD developments, such as a file decompression system.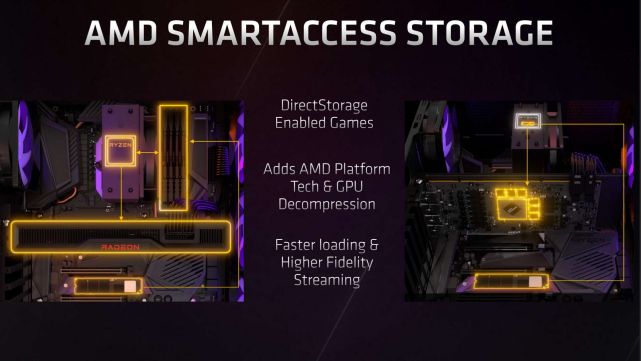 At its core, SmartAccess Storage uses the power of the GPU to perform archiving and unarchiving tasks. Video cards, with their amount of memory and bandwidth, cope with this task much more efficiently than the CPU. In addition, it eliminates unnecessary delay.
Nvidia also has a similar system called RTX IO based on DirectStorage. According to the company, the technology accelerates throughput by 100 times and reduces CPU load by 20 times in decompressing tasks.
True, you can enjoy all the benefits only in games designed with these technologies in mind.