HLTV presented the best players of PGL Major Antwerp.
Subscribe to our telegram about eSports. All news and insides are there!
The symbolic team included two players each from Faze and NAVI.
Helvijs "Broky" Saukants was recognized as the best sniper, Ilya "Perfecto" Zalutsky was recognized as the best clutcher.
Abdul "Degster" Hasanov from Team Spirit showed the highest rating in the pistol rounds. Valery "B1t" Vakhovsky most often put headshots.
The star of the cast was Howard "Rain" Nygard.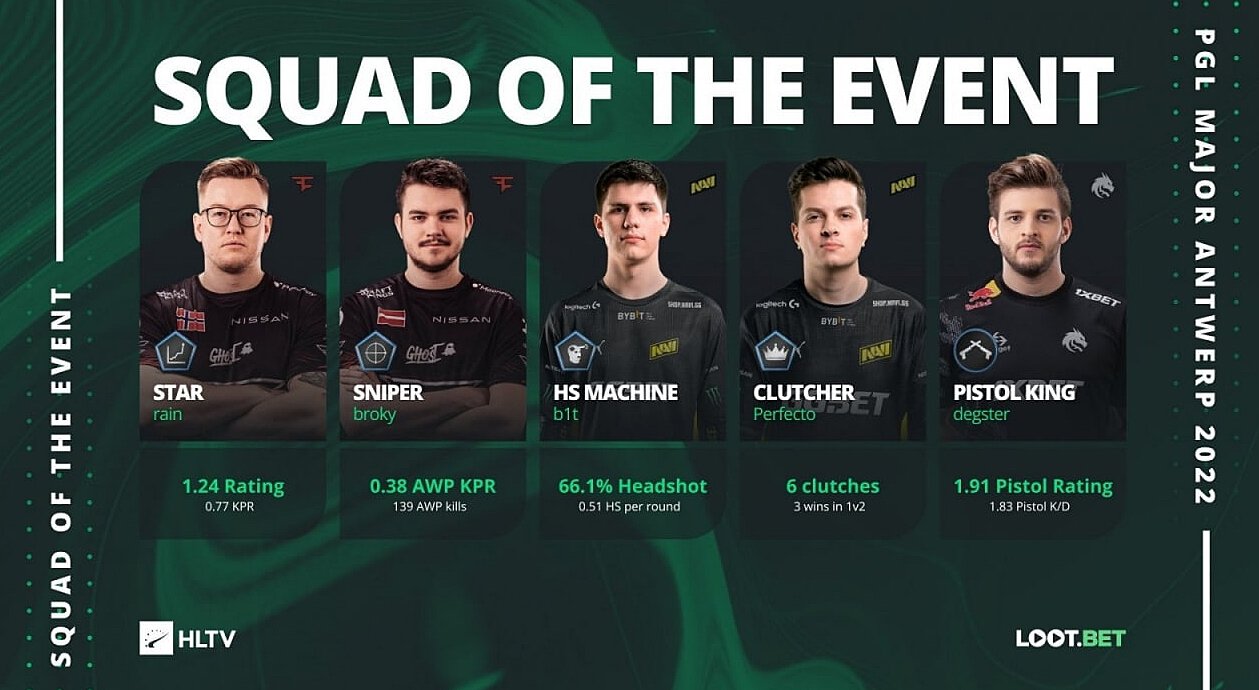 Big giveaway of skins for the CS Major! Subscribe to our cart and win
We are giving away a juicy skin for comments about the Major! All conditions