The organizers of the Hot Chip Symposium 2022 conference shared the program of the event, which will be held at the end of August this year. Due to the ongoing COVID-19 pandemic, the conference will be held online from 21 to 23 August. The confirmed guests of the event will be Intel, AMD, Arm, Nvidia. Samsung, Tesla, MediaTek and Cerebras are also expected to participate.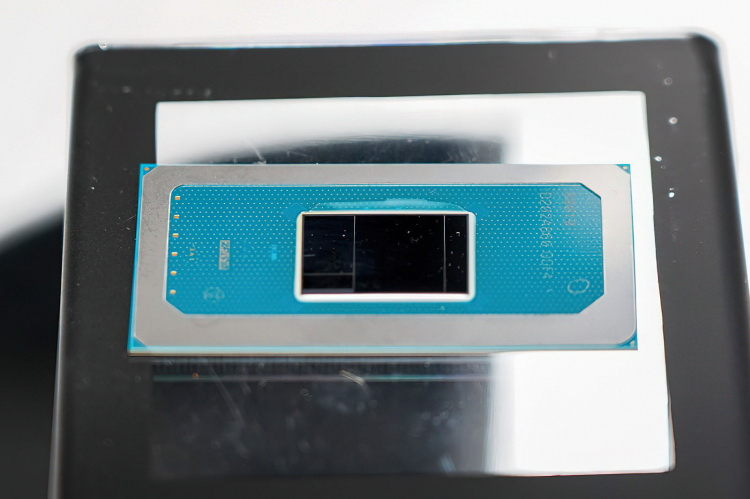 One of the topics that Intel plans to cover during its presentation will be the 3D packaging of Faveros chips for consumer processors. Its implementation is planned in the Meteor Lake (14th generation Core) and Arrow Lake (15th generation Core) chip series. As part of the Meteor Lake processors, there will be a chip with computing units made according to the Intel 4 process technology (7 nm), an integrated GPU chip based on TSMC's 3-nm process technology (N3), as well as a chip with interfaces (SoC-LP) based on process technologies TSMC N4 or N5 (different versions of 5nm technology). The Arrow Lake series, in turn, will use the Intel 20A process for the first time, as well as the TSMC N3 (3nm) process.
Intel will also talk at Hot Chips about the new Ponte Vecchio server accelerators and the Intel Xeon D 2700 and Xeon D 1700 processors.
Other companies will also speak at the conference at the end of August. AMD is about to talk about mobile Ryzen 6000. This series of chips was introduced at CES 2022 at the beginning of the year and is just beginning to appear in laptop lineups. The series consists of Ryzen 6000H processors with TDPs from 35W to 45W, as well as Ryzen 6000U models with TDPs of 15-28W. Perhaps AMD is going to introduce new chip models with TDP below 15W at Hot Chip Symposium 2022.
NVIDIA will pay attention to supercomputing. In particular, the manufacturer will touch on the Hopper architecture for server accelerators and will probably also talk about its 144-core Grace processor.
Tesla has scheduled two performances. In their course, the company is going to talk about its Tesla Dojo supercomputer. In particular, the manufacturer will pay attention to microarchitecture, which is used in its basis. In addition, the automaker will talk about how Dojo can speed up the machine learning process.
MediaTek will talk about the features of the flagship Dimensity 9000 series of processors for smartphones, and Arm will discuss the details of its server hardware platform Morello with enhanced security features.
If you notice an error, select it with the mouse and press CTRL + ENTER.