As announced by Ubisoft, Kaoru Sayama and Kazuma Kiryu, two well-known characters from the "Yakuza" series, have found their way into the competitive multiplayer shooter "Rainbow Six: Siege". A suitable trailer puts you in the mood for the crossover that starts tomorrow.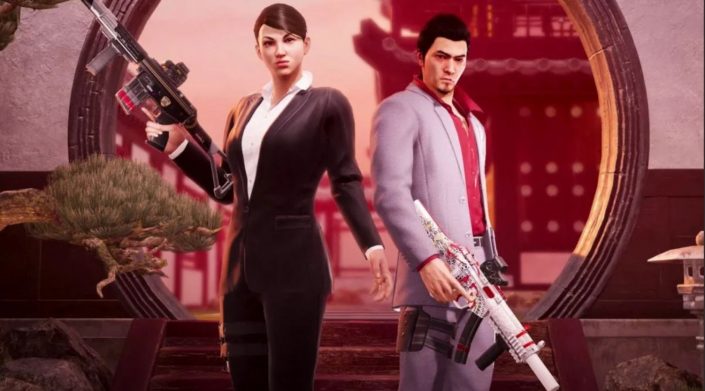 Last Sunday evening, Ubisoft not only presented the latest season of the multiplayer shooter "Rainbow Six Siege" with "Operation Vector Glare", which will include a shooting range and other innovations.
In addition, the publisher announced a crossover with the "Yakuza" series, which is particularly popular in Japan, which will be available on PlayStation 4 and PlayStation 5 as early as tomorrow, Tuesday, May 24, 2022. With the aforementioned crossover, Kazuma Kiryu, the well-known protagonist of various "Yakuza" adventures, is moving in.
Number two in the league is Kaoru Sayama, who played an important role in "Yakuza 2" in particular and also had an appearance in "Yakuza 3".
Trailer introduces the exclusive skins
While Hibana will take on the role of Kaoru Sayama thanks to the new skin, Echo will take on the role of Kazuma Kiryu, who is deeply rooted in the Japanese underworld. The official announcement of the Rainbow Six: Siege x Yakuza crossover was accompanied by a short trailer introducing you to the exclusive skins.
---
More news on the topic:
---
"Ubisoft has partnered with Sega and their Yakuza franchise to create two exclusive skin bundles for Rainbow Six Siege. A Kaoru Sayama inspired pack will be available for Hibana and a Kiryo Kazuma inspired pack will be available for Echo. Additionally, a new Echo Elite theme inspired by another iconic character from the Yakuza games will be available soon.
More Rainbow Six Siege news.
Discuss this news on the PlayStation Forum
Links to Amazon, Media Markt, Saturn and some other retailers are usually affiliate links. If you make a purchase, we receive a small commission that we can use to finance the free-to-use site. You have no disadvantages.