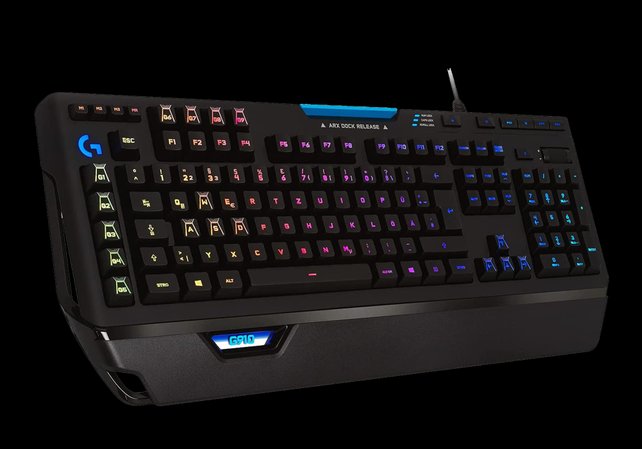 If you are still looking for a mechanical keyboard with RGB lighting for the perfect gaming set-up, you should take a look at Amazon: For a short time you can get the "Logitech G910 Orion Spectrum" at a bargain price
Gaming keyboard at the best price on Amazon
If you want to buy a fancy keyboard for the next game night, you shouldn't miss the offer at Amazon. You can currently get it there "Logitech G910 Orion Spectrum" for only 89 euros (instead of 199 euros RRP) and therefore a whole 55 percent cheaper.
To the offer on Amazon
Amazon customers are also enthusiastic and gave the keyboard 4.5 out of 5 stars from over 5,000 reviews. However, if you are interested, you should not hesitate too long, as Amazon likes to change prices and discounts quickly.
Amazon: Is the offer for the gaming keyboard worth it?
The price development idealo.de shows that Amazon offers the Logitech gaming keyboard at a very good price. MediaMarkt and Saturn also have them on offer. If you were just waiting for a good deal, you can strike here without hesitation. The most important data at a glance:
Brand: Logitech
Model: G910 Orion Spectrum
Format: 52.1 (L) x 25.2 (W) x 4.2 cm (H)
Type: Mechanical
Lighting: RGB color palette of over 16 million colors
Weight: 1.5kg
Other: with tactile Romer G-Switches, compatible with Arx Control app, Nine programmable G-keys
To the offer on Amazon
You don't want to miss any more news, guides and tests for new games? Always want to know what's happening in the gaming community? Then follow us on Facebook, Youtube, Instagram, Flipboard or Google News.