Pretty puffed up: In "Blow & Fly" you sail artfully through the air as a puffer fish when you try to get through the many physics-based puzzles unscathed. So that you don't run out of breath, there are numerous secrets to discover and new fish to unlock.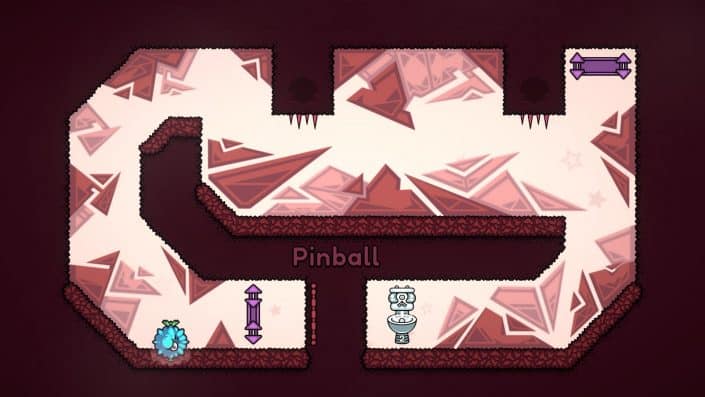 Although fish are known to breathe through their gills, the full-size puffer fish has more breath than many a marathon runner. So it's time for the fascinating animal to get its own video game, and what better way than a physics-based puzzle title?
In "Blow & Fly" you accompany an aspiring puffer fish and skillfully steer it through dangerous levels by using controlled air blasts to reach high platforms and avoiding collisions with sharp spikes.
Take a deep breath: In "Blow & Fly" you need air in your lungs
Anyone who expected that a simple puzzle game couldn't still offer a gripping story is mistaken: Because the fishy title hero in "Blow & Fly" doesn't jump around on whim. In fact, the son of its owner vandalized the puffer fish's aquarium and now the yellow spiked ball is desperately fighting for its life.
Glad you can help him! When you're not letting the puffer fish jump happily through the air, you can conveniently roll it through the levels. The combination of locomotion on land and in the air is not only the key to victory, but also to saving the little puffer fish.
In over 70 levels with increasing difficulty and always new mechanics, you can put your puzzle skills to the test and earn shiny pearls with particularly impressive tricks. There are also some secret rooms to discover and a variety of fresh fish to unlock to customize your look.
As of today, "Blow & Fly" is for the PlayStation 4 and 5, the Xbox One and Xbox Series as well as the Nintendo Switch and costs 4.99 euros. The airy puzzle adventure has been available on the PC since May 3rd and is at least one euro cheaper.
More news about Blow & Fly.
Discuss this news on the PlayStation Forum
Links to Amazon, Media Markt, Saturn and some other retailers are usually affiliate links. If you make a purchase, we receive a small commission that we can use to finance the free-to-use site. You have no disadvantages.