Last night, right after the release date was announced Call of Duty: Modern Warfare 2dataminers discovered Vanguard files mention three editions at once, which will be available for purchase.
Users will be offered a standard edition with the game and early access to beta testing, a cross-gen variant with versions for two generations, as well as a Vault edition with a battle pass, double experience tokens, skins and a lot more.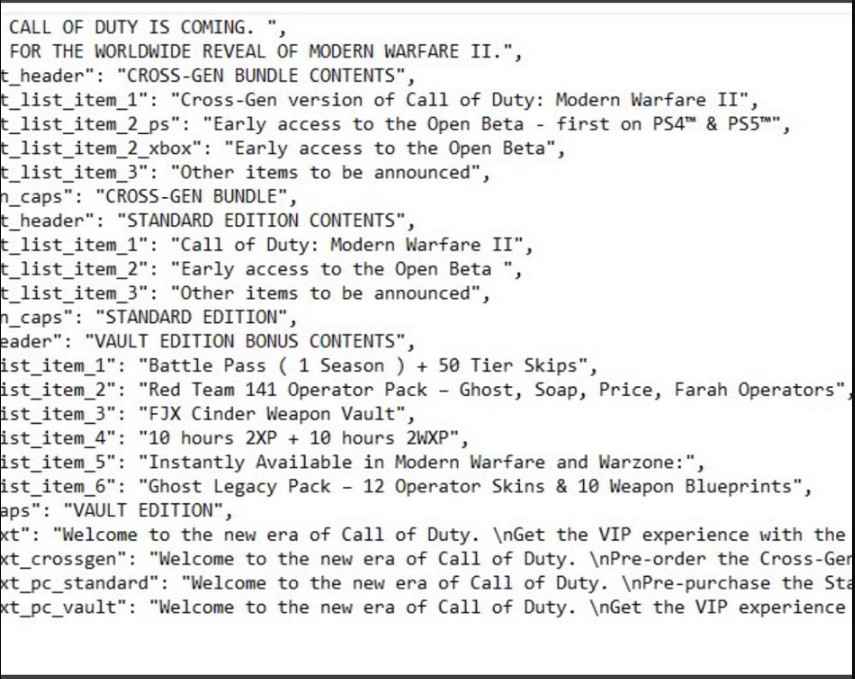 By the way, in the description of publications Modern Warfare 2 it is said that the first beta testing will take place only on the PlayStation. This is in case anyone thought that the deal between Microsoft and Activision Blizzard would somehow affect the previously agreed agreements.
Previously, there were also rumors of an alpha testing in August. It, most likely, will also take place first on the PlayStation, although it may well remain there – Modern Warfare (2019) alpha did not pass outside the Sony console.
Call of Duty: Modern Warfare 2 will be released on October 28 on PC and consoles of both generations.