A new update for Gran Turismo 7 is expected to be released tomorrow. Because two-hour maintenance work was announced. The creator of the series drew attention to three new vehicles last week.
Polyphony Digital's Kazunori Yamauchi tweeted last weekend that three new vehicles will be added to Gran Turismo 7 this week. It seems that the new racing cars will be made available tomorrow Thursday. Because two-hour maintenance work has been announced, which will probably result in a new update.
The maintenance work on "Gran Turismo 7" should take place tomorrow 26 May 2022 from 8 a.m. to 10 a.m. During this time, owners of the racing game have to live with some limitations. Because without a connection to the servers, most parts of "Gran Turismo 7" are not playable, as players felt during more than 24 hours of maintenance shortly after the launch of the racing game.
During the server maintenance period, only the "Arcade Races" in the "World Tracks" and the Music Rally are available. The other challenges like the "sport mode" are left out.
Polyphony Digital also points out that during the update in some events the requirements for the credit points (CP) may be changed. Therefore, players of "Gran Turismo 7" should make sure to finish all started championships in "world tracks" before starting the maintenance work.
New vehicles for GT7
As mentioned at the beginning, three new vehicles were announced for "Gran Turismo 7" last weekend, without naming them. Instead, fans could use the obligatory silhouettes, shown on Twitter, guess what newcomers they are. The suspicion quickly arose that it was the Toyota GR010, the GoPro Rampage 1970 Camaro and probably a Corvette of the C3 generation.
Related Posts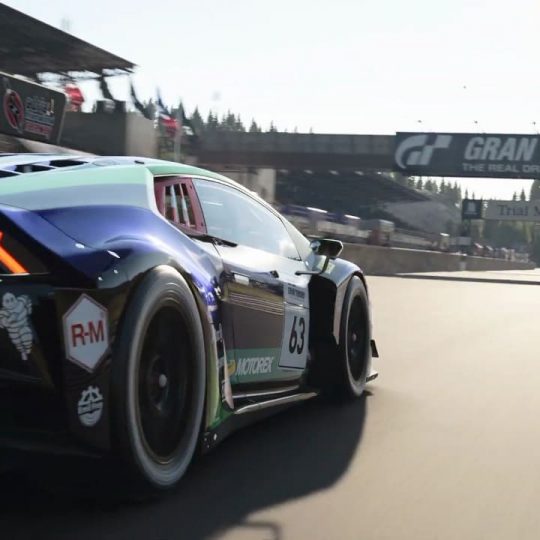 It can be assumed that the vehicles mentioned will be available in the course of tomorrow afternoon following the maintenance work.
More news about Gran Turismo 7:
The racing game "Gran Turismo 7" was launched in early March 2022 for the two PlayStation consoles PS4 and PS5. While the gameplay and driving experience impressed many players right from the start, the crediting was something that pissed off many players.
later promised Polyphony Digital improvement and the first revisions followed. For the one mentioned at the beginning 24 hour server outage there was an in-game compensation. However, players are still waiting for the sale of unused vehicles.
More news about Gran Turismo 7.
Discuss this news on the PlayStation Forum
Links to Amazon, Media Markt, Saturn and some other retailers are usually affiliate links. If you make a purchase, we receive a small commission that we can use to finance the free-to-use site. You have no disadvantages.