The Video Electronics Standard Association (VESA), a display standards organization, has certified the first monitors to the criteria of the VESA AdaptiveSync Display standard. They were 27-inch models UltraGear 27GP950 and UltraGear 27GP850 from LG. Both have support for dynamic refresh rate (VRR) technology.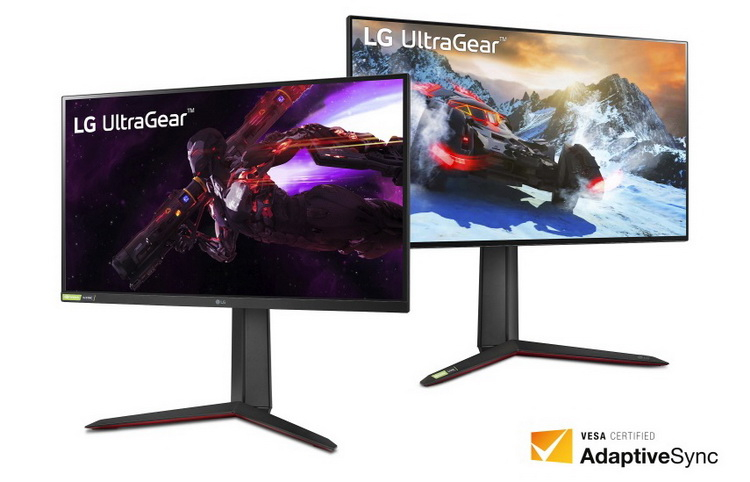 VESA recalled that in order to comply with the AdaptiveSync Display standard, monitors must pass more than 50 tests for compliance with various parameters established by this standard. For example, displays should work at native resolution with a refresh rate of 144Hz or more by default, and the refresh rate should be able to drop down to 60Hz.
In addition to being able to provide a high refresh rate, monitors with VESA AdaptiveSync should not drop frames, distort the image even when the picture changes quickly, they should not have visible flicker, they should have a fast response and low latency.
The above two LG monitors have been tested and fully comply with the stated specifications of the VESA AdaptiveSync standard. Both are built on IPS Nano matrices. LG UltraGear 27GP950 offers 4K resolution and 160Hz refresh rate, LG UltraGear 27GP850 supports QHD (2K) resolution and supports up to 180Hz refresh rate. At the same time, both displays have a fast response of 1 ms (GtG).
If you notice an error, select it with the mouse and press CTRL + ENTER.