Romania has been going for about three years to start construction of the first in the country and in Europe NPP on small modular reactors. Recently between NuScale (USA) and Romanian Nuclearelectrica and E-INFRA memorandum signed on mutual understanding on the comprehensive preparation of the previously selected site for the construction of a nuclear power plant.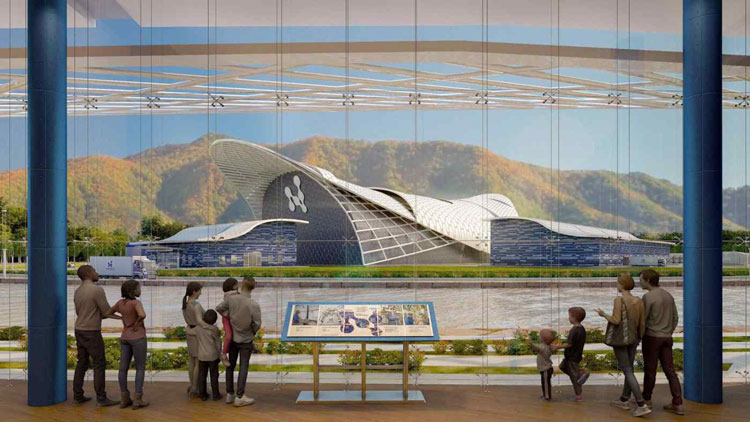 Last year, the US Trade and Development Agency (USTDA) awarded Romania a $1.2 million non-refundable grant to find a site to build the first NuScale project small modular reactors in the European Union. The location was chosen in Deutschetu, 90 km from Bucharest. It was decided to build an advanced nuclear power plant on the site of a former thermal power plant. The memorandum signed by the parties will allow the project participants to conduct engineering studies, technical analysis and other activities to justify the choice.
NuScale's MMP technology is the first of its kind to receive US Nuclear Regulatory Commission approval in August 2020. NuScale is currently preparing documents for obtaining permission to build a nuclear power plant of six modules in the United States at the site of the National Laboratory in Idaho. The application for the start of construction of the reactor must be submitted in 2024, and the launch of the station is scheduled for 2029.
The NuScale reactor will generate 77 MWe, while the six modules will generate 462 MWe. Approximately as much was produced by the old thermal power plant using fossil fuels. The new nuclear power plant will make it possible to produce the same power with long-term and more efficient maintenance without harmful emissions. It is planned to launch the power plant in Romania before the end of the decade.
Romania's nuclear plans are not limited to just one country. Romania dreams of being the center of a new nuclear renaissance in Europe. More precisely, the center for the dissemination of new nuclear technologies represented by the same reactors from NuScale. For this, at least, a center for training new personnel is being created in the country. The NuScale NPP Controller Simulator will reportedly be delivered to the Bucharest Technical University to train engineers. This will be the first NuScale simulator shipped outside of the US.
NuScale reactors also plan to host Poland, Bulgaria and Ukraine. The latter has already received US grants for the preparation of permits and the search for sites for the construction of reactor units.
If you notice an error, select it with the mouse and press CTRL + ENTER.