With "Sniper Elite 5" the next shooter appears this week. But is it worth buying? The first test ratings provide an answer to this question.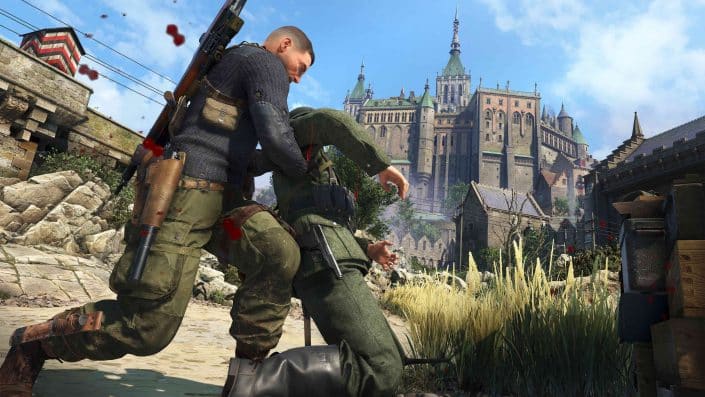 In line with the forthcoming launch of "Sniper Elite 5", which will take place on Thursday, the first test ratings were launched. Some of the reviews have already been collected on Metacritic, with the PS5 version of the shooter initially being given ten ratings.
Based on the ten reviews, the PS5 version of Sniper Elite 5 comes in at one Meta score of 80. Significantly fewer ratings were assigned to the other platforms, so that the Metascore is less meaningful there. In the case of the Xbox version, it's currently a 75.
That's what the media say
The conclusions written by the testers are no less interesting than the numbers. Here are three voices:





like that Attack of the Fan Boy: "This game doesn't reinvent the wheel of stealth shooters, but it is a thoughtful rehash of elements and ideas from several genre-defining franchises. The result is a cocktail that's fun as long as it works."

metro GameCentral concludes: "More highly addictive Nazi brain banging that improves on almost every aspect of the experience – most notably in terms of the open world and expanded weapon options."

Was a little less satisfied Press Start Australia: "Sniper Elite 5 is undeniably a better game than its predecessor. Each stage of the game is moderately packed with quests and the kills are endless fun. But some outdated design choices, a doomed environment, and a boring story keep it from reaching its full potential."

Test ratings at a glance:
God is a Geek – 85
App Triggers – 85
WellPlayed – 80
Metro GameCentral – 80
GameSpew – 80
Gaming Bolt – 80
PC Games – 80
Hey Poor Player – 80
Attack of the Fan Boy – 80
PressStartAustralia – 70
More Sniper Elite 5 news:
You can even get an idea of ​​the shooter starting tomorrow: "Sniper Elite 5" will be launched on May 26, 2022 for PS5, Xbox Series X/S, PS4, Xbox One and PC. With retailers like Amazon, the regular start of sales takes place due to the holiday only on Friday. PlayStation Store users can get started from midnight.
More news about Sniper Elite 5.
Discuss this news on the PlayStation Forum
Links to Amazon, Media Markt, Saturn and some other retailers are usually affiliate links. If you make a purchase, we receive a small commission that we can use to finance the free-to-use site. You have no disadvantages.