Update. Papadopoulos reported that the performance dropped due to some kind of bug/glitch related to DLSS. Now everything is fine, and the game shows a stable 60 FPS with the below settings and hardware.
Original publication. DSOGaming author John Papadopoulos recently spent benchmark Hitman 3 with ray tracing and activated DLSS upscaling technology on an NVIDIA RTX 3080 video card. As it turned out, at the starting level (Dubai), the video card does not pull out a stable 60 frames per second, regularly dropping to 50 FPS and even lower.
In this case, DLSS is running with the "Performance" profile, and the resolution is set to 1440p with ultra settings.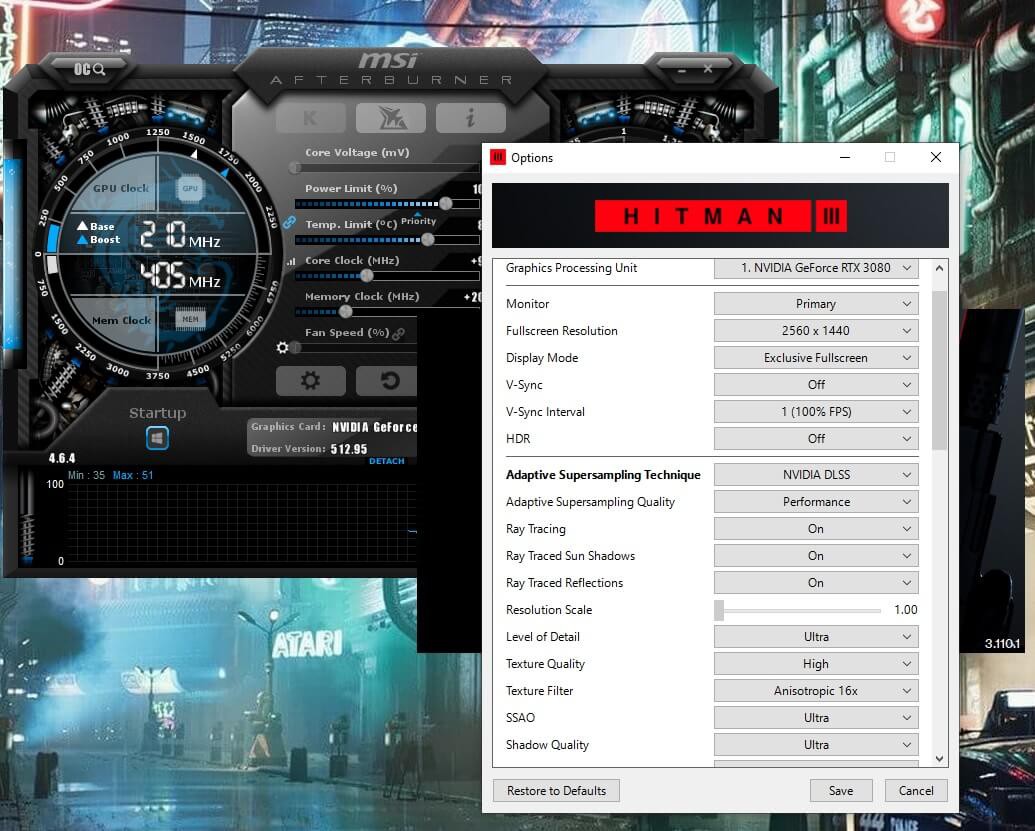 Papadopoulos believes that the reason is the huge crowd that is on the level, as well as the large number of reflective surfaces. Probably, in other, more forgiving locations, the stealth action will work much better.
However, the author of DSOG is confident that IO Interactive has room to grow in terms of beam optimization. The studio is now relying too heavily on the raw processing power of graphics cards.
Together with DLSS, by the way, Hitman 3 received support for AMD FidelityFX Super Resolution (FSR), and the first version, and not the second, which shows itself much better, but also requires certain hardware from gamers.