Supermassive black holes are believed to be at the centers of most galaxies, including the Milky Way, and play an important role in their lives. A team of researchers from the University of North Carolina found that massive black holes at the centers of dwarf galaxies are much more common than previously thought. This may shed light on certain aspects of the origin of the Milky Way and the black hole itself at the center of our galaxy.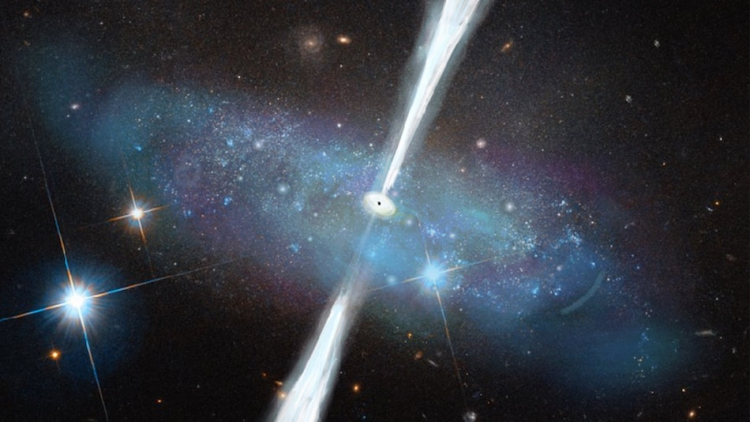 Scientists believe that the Milky Way spiral galaxy was formed as a result of the merger of several dwarf galaxies. However, it is still unknown whether all dwarf galaxies have massive black holes – knowing this would help understand how galaxies and black holes "grow together."
A study published this week in the Astrophysical Journal helps shed some light on the matter. The publication says that massive black holes are found in dwarf galaxies many times more often than previously thought. Usually black holes intensely "glow", absorbing the surrounding gas. At the same time, they were difficult to detect, since such radiation is masked by the radiation of many young stars. Thus, there is only indirect evidence that in reality there can be much more such black holes.
The researchers came to this conclusion by carefully evaluating the likelihood that the detected radiation does not belong to clusters of young stars. The black holes discovered by scientists are said to be potential ingredients for the formation of supermassive black holes like the one at the heart of the Milky Way.
If you notice an error, select it with the mouse and press CTRL + ENTER.