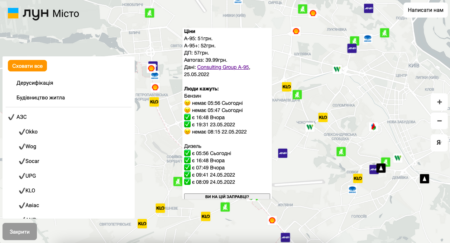 The LUN Misto team has once again updated the service – now there you can check not only the availability of fuel, but also track the price of it. In addition, users can leave reviews about the relevance of the information on the map, which will help you find out if there is really gas at the gas station.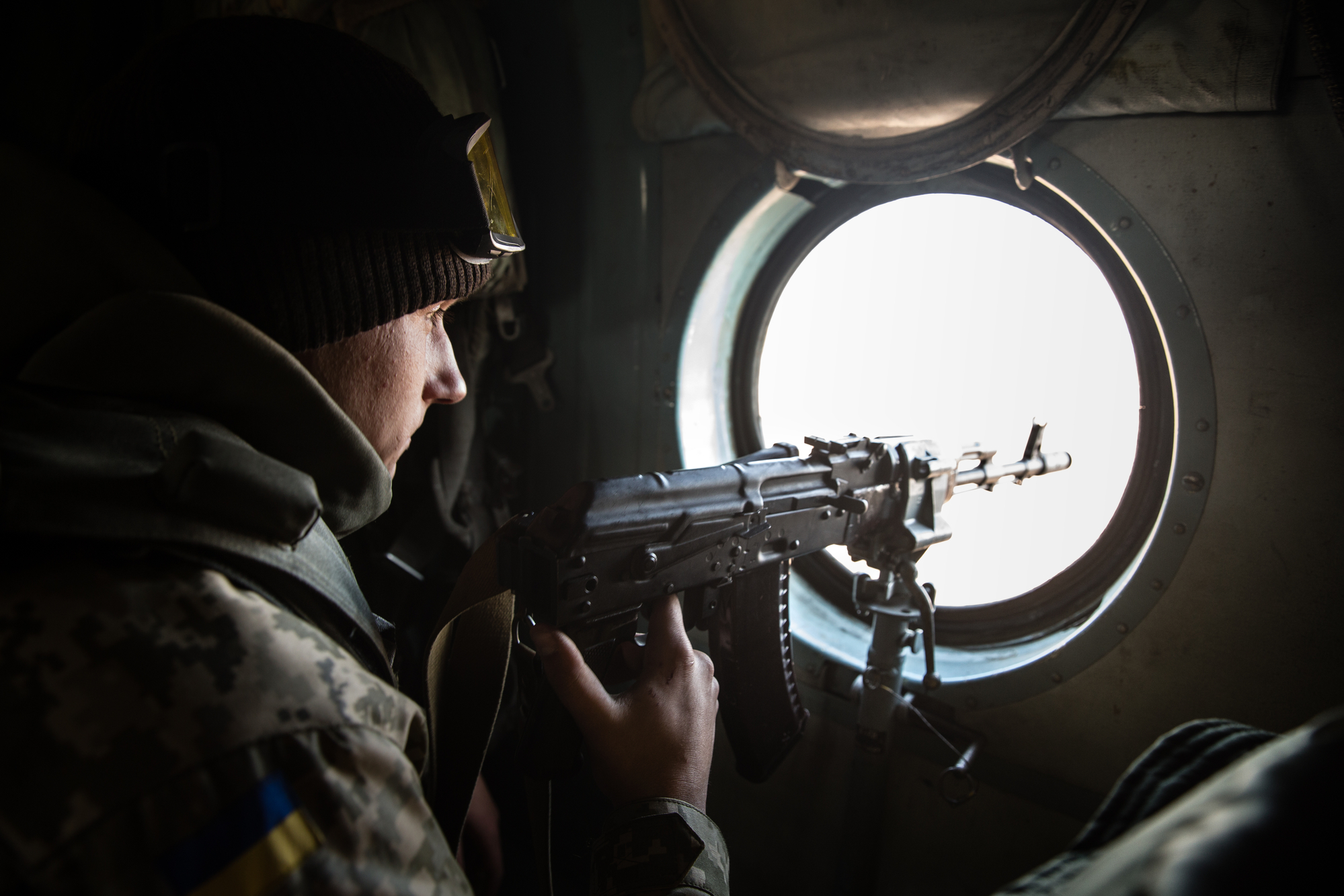 Price monitoring
The LUN Misto team joined forces with a team of fuel experts Consulting Group A-95 and began displaying prices on its Useful Map to make it easier for users to control fuel prices at gas stations in the country.
Price data is updated daily, for each chain and each region separately. Information is available about A-92, A-95, A-95+, DP and Gaz. Now there are 10 networks on a special layer of gas stations – Avantage7, Avias, Ukrnafta, Chipo, KLO, OKKO, Shell, SOCAR, UPG, WOG.
Availability monitoring
Another notable update to the service is the "People Seem" section. Now, in the cards of each gas station, you can leave / see user reviews about the availability of gasoline and diesel. You can leave a review by clicking the "Write a comment" button. View available reviews – click on the icon of the gas station.
We have already talked about the difficult situation with fuel more than once – Poland recently agreed to provide Ukraine with 25,000 tons of gasoline from its reserves to help our country overcome an acute shortage of fuel. It is worth recognizing that in recent days the situation with the availability of fuel has indeed improved somewhat, but prices have risen significantly.
***
The useful LUN Misto map was launched in March 2022 to help Ukrainians find pharmacies, gas stations, supermarkets operating during the war. At the end of April, the developers mapped a separate Derussification layer with streets that had recently been renamed due to Russian names. In addition, since yesterday, there has also appeared Shar Housing construction – informs about the resumed construction of residential complexes.
---