The Days of Play 2022 have started. And among the highlights of this year's promotion are discounted DualSense controllers. However, the sale has even more to offer.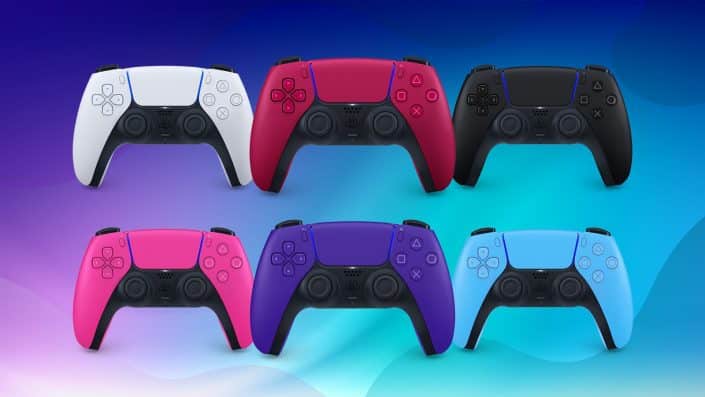 As announced yesterday, Sony has launched the Days of Play 2022, during which PlayStation players can buy both games and console accessories at lower prices.
PS5 consoles are not included due to ongoing shortages. However, the DualSense controller is on sale in different colors. It costs 49.99 euros. Several models seem to be already sold out, at least on Amazon. At Saturn and Media Markt, the availability looks a little better.
Below we have linked the product overviews for the DualSense controller:
DualSense for 49.99 euros in different colors
At Media Markt and Saturn, you also benefit from special controller bundles, including a package with "FIFA 22" that Saturn sells for 109 euros. If you want to own both the DualSense and the Pulse 3D headset, you can go to Media Markt for 129.98 euros. All package variations are listed on the controller product pages.
The Days of Play sale includes other offers, including the Pulse 3D headset from 79.99 euros instead of 99.99 euros and the PS5 charging station. Numerous games have also been reduced in price.
PS5 headset on sale:
PS5 accessories on sale
Examples of games on sale:
Overviews of the Days of Play sales
The Days of Play sales that started today at various retailers have even more to offer. The corresponding product overviews are linked below:
The Days of Play sale will run until June 8, 2022. Check out more details on what's happening at this year's Sony event in a previous message. Among other things, you can dust off discounts in the Gear Store.
More Days of Play news.
Discuss this news on the PlayStation Forum
Links to Amazon, Media Markt, Saturn and some other retailers are usually affiliate links. If you make a purchase, we receive a small commission that we can use to finance the free-to-use site. You have no disadvantages.