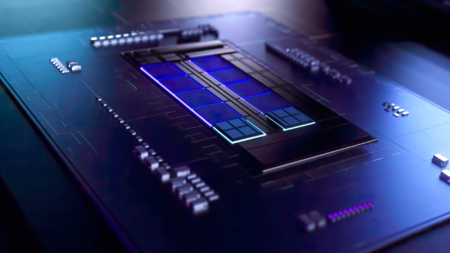 Renowned reviewer and leaker Enthusiastic Citizen published on the Bilibili website, plans for the release of Intel platforms for 2022.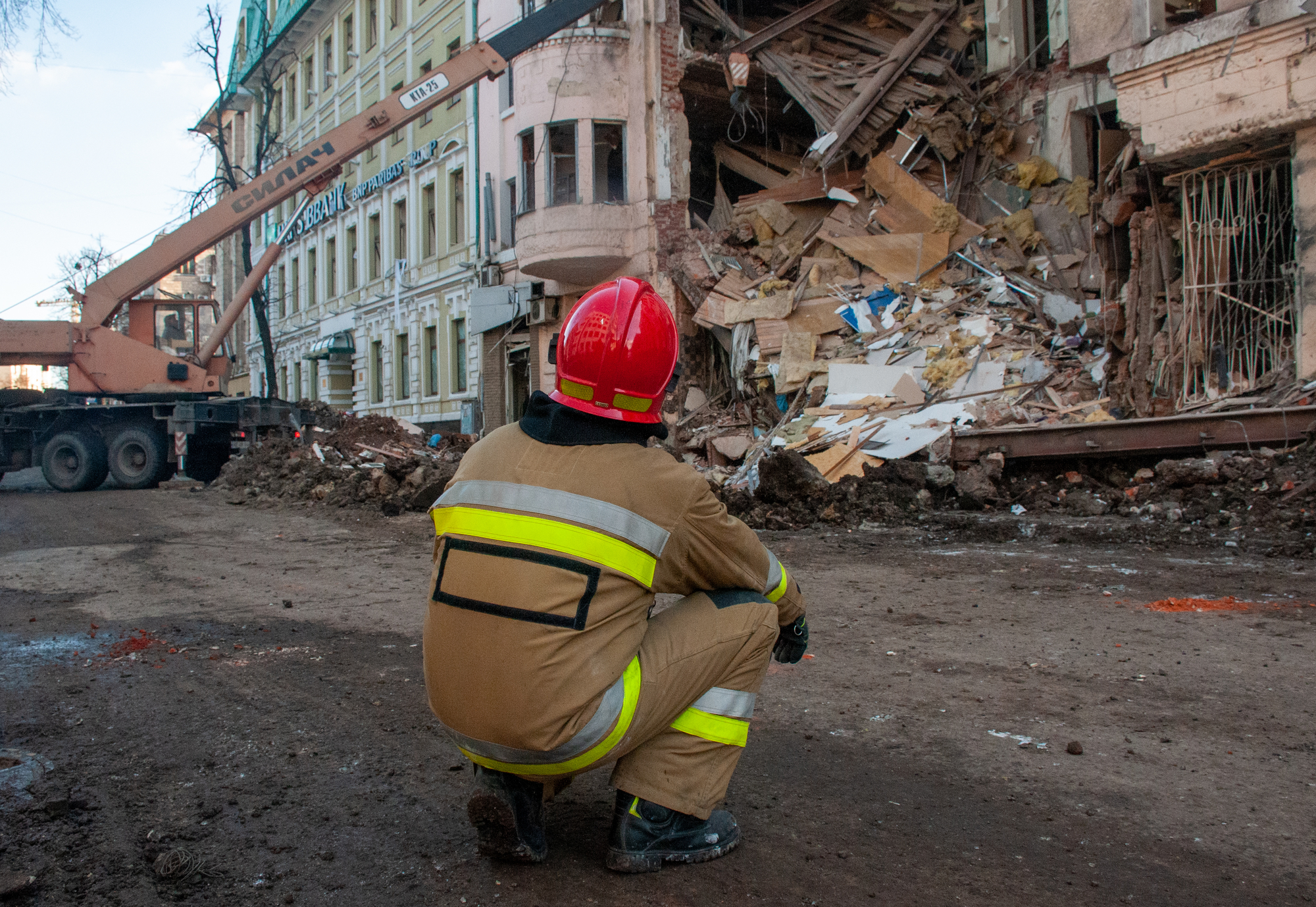 According to the leak, Intel's upcoming HEDT platform is codenamed "Fishhawk Falls" and will be released in October. wccftech suggeststhat the new HEDTs will get up to 24 cores, while the premium family will get up to 56 cores. They will have a Golden Cove core architecture.
Bilibili data indicates that the new items will be called Xeon W3400/2400, and will not become a continuation of Core-X. Perhaps the chipmaker intends to target them to Threadripper PRO consumers. The Videocardz publication suggests that it no longer makes sense to sell processors with an increased number of cores and more power, since the main series of processors already have a sufficient number of cores.
Source Videocardz additionally writesthat the 13th generation of Core Raptor Lake processors will be released in October for motherboards already on the market and the new high-end Z790 platform.
These processors will retain the hybrid design, with the performance P-Cores being upgraded to the Raptor Cove platform and the economical E-Cores only getting a slight improvement in cache. The leak shows that the number of cores will also increase – 24 cores and 32 threads (8 P-Cores + 16 E-Cores). At the same time, clock frequencies will reach 5.8 GHz. These processors will also be able to support both DDR4 and DDR5.
Sources say that new motherboards will be released in 2023, including the H770 and B760, which support DDR4. They will have PCIe Gen 5.0 M.2 slots.
Wccftech then compares the specifications of upcoming AMD and Intel processors in a summary table.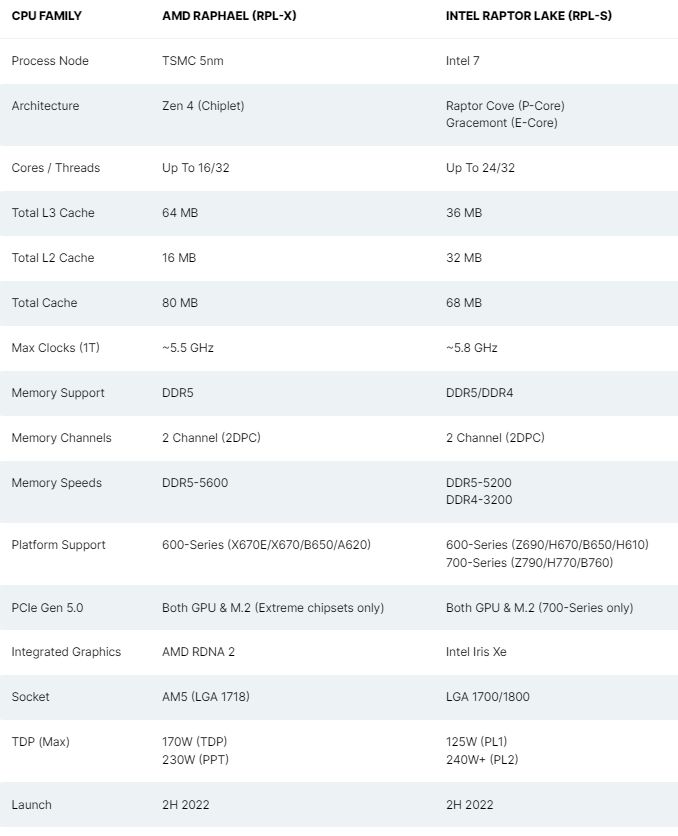 Processors from AMD are due out in September 2022 and will include support for PCIe Gen5 and DDR5 memory technology.
16 cores in laptops. Intel Announces 55W 12th Generation Intel Core Mobile Processors (Alder Lake-HX)
---