The long-awaited premiere of the Disney + series "Obi-Wan Kenobi" took place and the first two episodes have already caused a decent portion of questions and exclamations from the audience. But if you are not the first series, then we warn you:
This post contains spoilers for Obi-Wan Kenobi. Don't read if you haven't watched the first episode yet or don't want to know the answers!
In the first episode, Kenobi hides out on Tatooine, where he looks after a young Luke Skywalker. However, the loneliness is short-lived – little Leia is kidnapped, and her adoptive father turns to Kenobi for help. Though hesitating at first, the Jedi agrees. But before leaving Tatooine, Kenobi retrieves his lightsaber. He was hidden in a box among the sands of a desert planet, but not only his sword is in the chest – there is also a second one.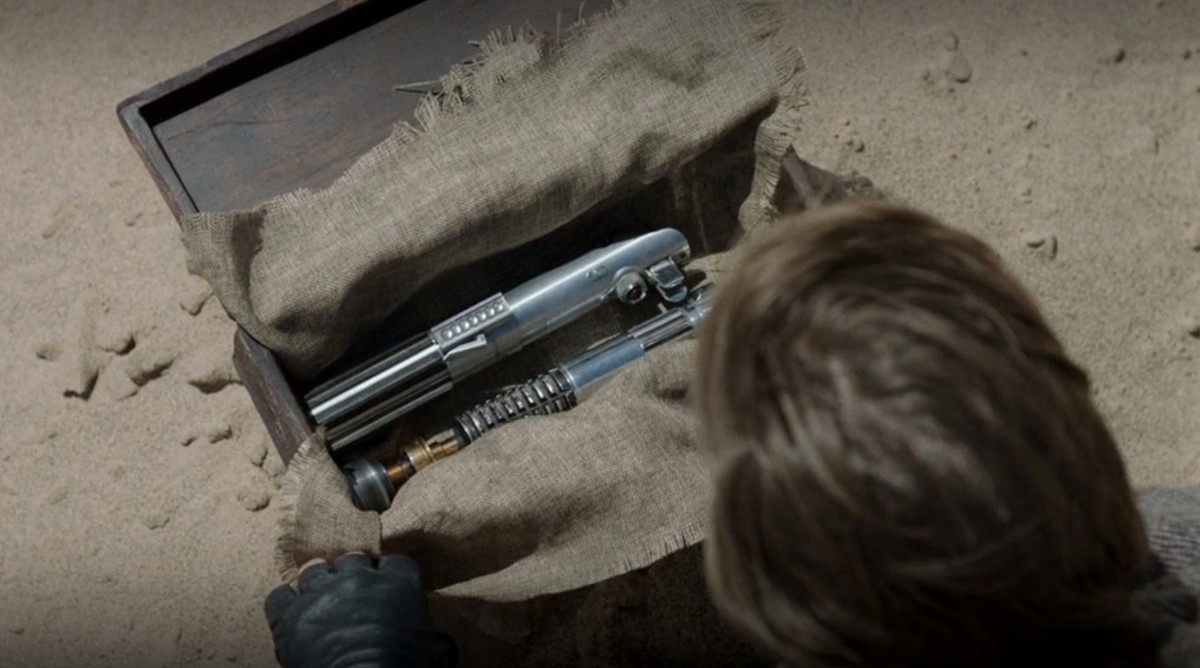 Naturally, a logical question arises – who owns the second lightsaber and why does Obi-Wan have it?
Star Wars fans will surely recognize it without a problem – it's Anakin Skywalker's lightsaber. At the end of Revenge of the Sith, after the fight between Anakin and Obi-Wan, Kenobi picks up the sword and leaves Skywalker. Many years later, an adult Luke will receive this sword.
After that, he loses his sword… along with his arm, in a duel with Vader in The Empire Strikes Back, but Maz Kanata finds him. Eventually Rey Skywalker will find him in The Force Awakens… and bury him on Tatooine.
The next episode of Obi-Wan Kenobi will air on June 1st. Here's the full release schedule for the episodes:
Episode 1: May 27 – Available Now

Episode 2: May 27 – Available Now

Episode 3: June 1

Episode 4: June 8

Episode 5: June 15

Episode 6: June 22
And tomorrow we will share our impressions of the first two episodes of the show.