And a lot of time: just applying makeup takes more than six hours.
And a lot of time: just applying makeup takes more than six hours.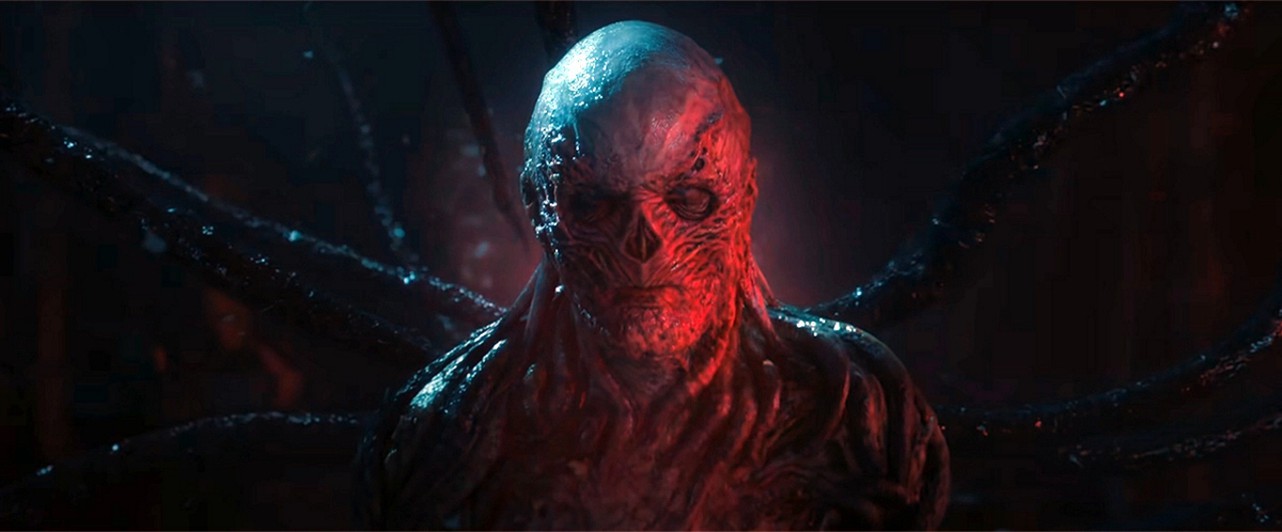 The heroes of Stranger Things have a new enemy: in the fourth season, they are opposed by Vecna, a strange monster that lives on the Other Side. It is noteworthy that during the filming, Vecna ​​looked about the same as on the screen.
Even before the premiere of the season, the creators of the series said that for the most part the image of Vecna ​​was created using practical effects. In an interview with The Verge, makeup specialist Barry Gower explained how the monster was made.
Barry is a great plastic makeup specialist, he did the Night King for Game of Thrones. Initially, Gower recalls, Vecna ​​was planned to be made without special effects at all, but in the end it was not possible to achieve this. Some special effects had to be added, but 90% of the image of the monster is real.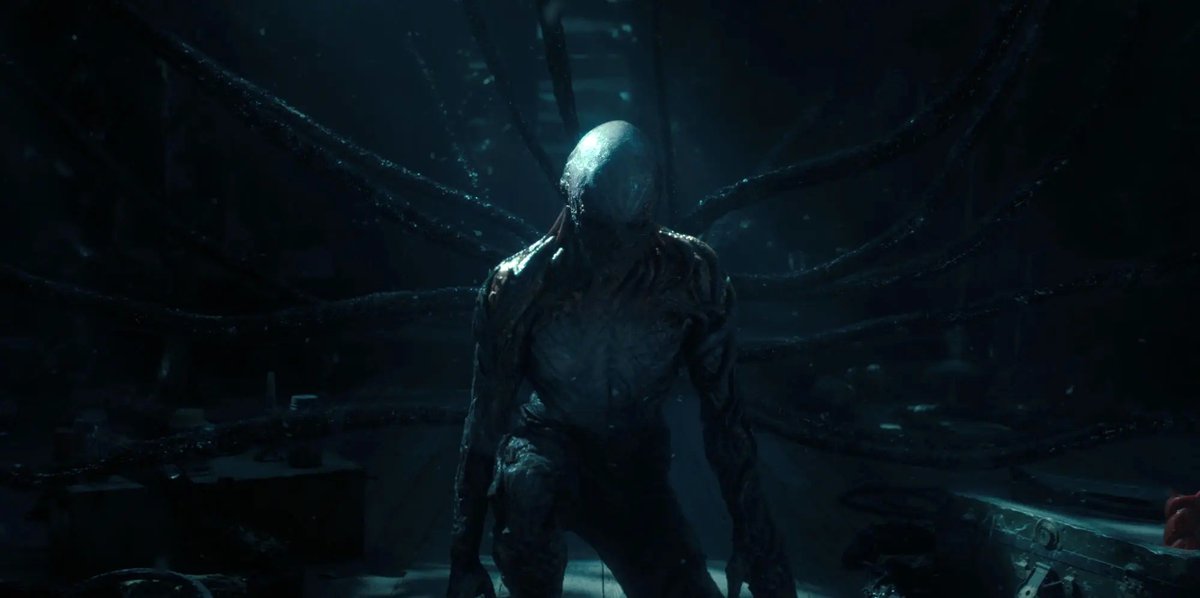 Vecna ​​in their natural habitat
To turn the actor into Vecna, they decided to use not a one-piece suit, but a lot of silicone pads. They are glued directly onto the actor's skin: firstly, so he can move more freely; second, one-piece suits don't look good on screen.
Fragments of the "skin" of Vecna ​​are covered with glossy silicone paint that mimics mucus. To enhance this effect, the make-up artists used a regular lubricant, liberally applying it to the actor, who was covered with silicone pads.
On the day when he needs to be very slimy, we just use products like [лубриканта] KY Jelly. There were moments on set when you put your hand [Векне] shoulder and immediately regretted it, because they were covered with mucus.
There were three problems with Vecna's makeup. First, gluing the silicone fragments to the actor's skin took a lot of time: it took six and a half or even seven hours to apply makeup.
Secondly, under such a layer of makeup it is hot; There was nowhere to put fans in, so between filming, Vecna's performer simply rested under the air conditioner. And finally, from time to time the actor needs to go to the toilet.
Removing makeup is not an option, so the issue of natural needs had to be thought out in advance. In the groin area, silicone pads are not glued to the skin, but over cycling shorts; The pads themselves have also been improved.
In general, there is a special Vecna ​​valve: you can open it and go to the toilet.
With the help of special effects, only minor details were changed: Vecna's nose was removed and the veins covering the monster's body were forced to move.
In principle, Barry admits, technologically there is almost nothing new in the image of Vecna: similar solutions were used back in the eighties. But thanks to modern materials, the image was made more realistic.