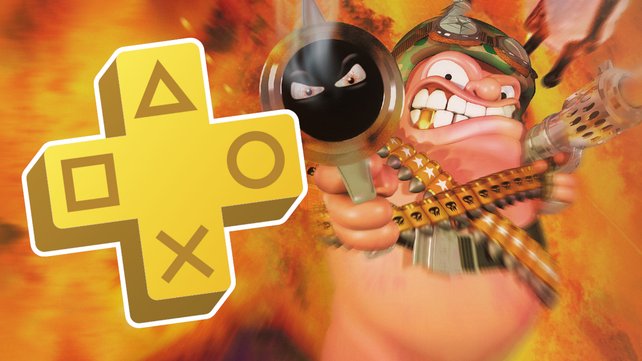 In this country we have to wait a little longer until the new PlayStation Plus is launched. In Asia, however, the service is already active and allows you to take a look at the subscription. It looks like PS1 fans can also look forward to classics without having to buy premium.
PS Plus: Some games can also be purchased individually
Sony has completely revamped the PS Plus service. Starting June 23, 2022, you can choose from three tiers: Essential, Extra, and Premium. In the premium option are among others numerous PlayStation classics for the PS1 included.
A few of these games have popped up on the Malaysian PlayStation Store and anyone can buy them – and at a very good price too. Abe's Odyssey, for example, costs the equivalent of 4.24 euros and Worms Armageddon is available for 8.29 euros. It is likely that the cent amounts will still be rounded up or down for our market. (Source: PlayStation Store)
By the way, these emulated games are not just the old versions of the games. They have some features that should make playing easier for you. On the one hand, you can save more and rewind games a bit, for example, if you made a mistake or didn't manage a jump. YouTuber Mystic even presents the whole thing in a video with the help of his PlayStation 5.
In the graphics settings you have the possibility to choose. On the one hand you can play the game as you remember it, on the other hand you can choose a more modern look – either way: pure retro. Should you wish to face some challenges, some games even have a trophy or two waiting for you.
PlayStation: Big discounts thanks to Days of Play
Popular Twitter user Wario64 recently shared an image of the PlayStation Days of Play 2022 event, noting that the event will be this year from May 25 to June 8, 2022 to be held.
Days of Play is about an extensive discount campaign in the store, which saw thousands of games heavily discounted last year. It is possible that there will be one or two bargains again this year.
You don't want to miss any more news, guides and tests for new games? Always want to know what's happening in the gaming community? Then follow us on Facebook, Youtube, Instagram, Flipboard or Google News.