The administration of the STEPN service, which allows users to mine cryptocurrency while engaging in physical activity, has announced the termination of work in China. The decision was explained by the ban on cryptocurrencies in the country.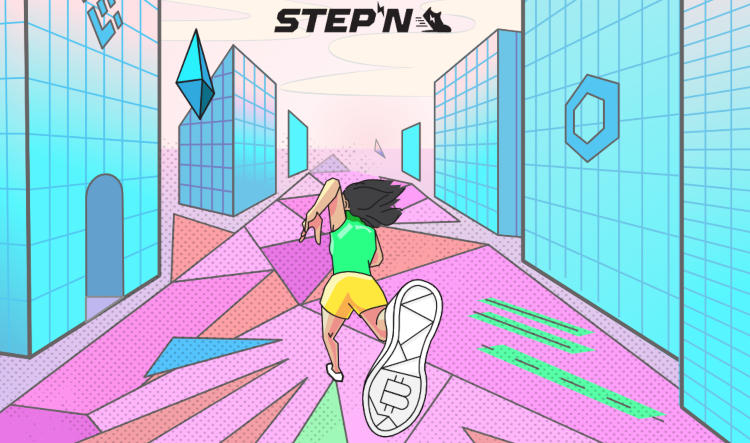 Users of the blockchain-based application purchase NFT sneakers and start mining GST (Green Satoshi Tokens) by running or walking. The level of the sneakers themselves also increases, and at some point the opportunity opens up to mine GMT (Green Metaverse Tokens).
STEPN captures running or walking using satellite navigation, and now, as a restrictive measure for those whose geolocation or IP address indicate China, GPS will stop working in the application from July 15th. "STEPN has always attached great importance to compliance and has always strictly complied with the relevant requirements of local regulatory authorities"– said the administration of the service in twitterwithout specifying whether she received relevant requests from the Chinese authorities.
In September last year, Beijing did indeed outlaw all private cryptocurrencies, but did not ban NFTs and blockchain technology – only restrictions remained to prevent speculation. Therefore, there are no officially operating NFT marketplaces like OpenSea in the country.
The STEPN app was launched last December and since then it has gained 580,000 users worldwide, 38,000 of which have been active in the last 24 hours. In January, STEPN management announced it had raised $5 million from investors, including Sequoia Capital and Alameda Research.
Cryptocurrency GMT began to be listed on exchanges in March. By April, its capitalization reached a record $2.4 billion, but now it has dropped to $600 million. Against the background of the blocking of Chinese users in STEPN, the GST token fell by 10%, and GMT lost 30% in price, but subsequently recovered.
If you notice an error, select it with the mouse and press CTRL + ENTER.