Confrontation of the American company Meta* Platforms and the German industry regulator has become a noticeable obstacle to the development of the virtual reality industry in the country. The point is that Meta* has stopped selling Oculus VR headsets in Germany, leaving local app developers facing a choice between using less popular competitor headsets or exiting a fast-growing market worth $4.4 billion globally.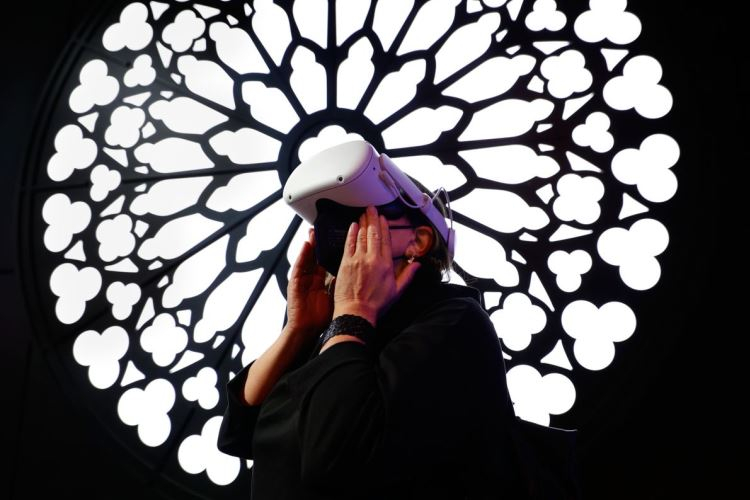 "Cessation of sales of Meta* Oculus is already having a huge impact on us as we can't serve the entire B2C sector. Almost no one has a pair of VR glasses."— commented on the current situation Christian Gnerlich (Christian Gnerlich), founder of Brainjo from Regensburg, Germany.
Recall Meta* (at that time Facebook*) stopped supplying Oculus headsets to the German market in 2020, less than three months after allegations against the American company of abusing its dominant position in the market were proven by a German court. Later that year, the German antitrust authority opened an investigation into the company's requirement that users of the Oculus 2 headset must sign up for Facebook accounts.* to work with the device. Meta Representatives* did not give official reasons why the company stopped selling Oculus headsets in Germany.
According to the source, German companies developing VR applications are significantly behind in terms of raising funds from competitors from the UK, France or Switzerland. While Oculus 2 headsets can be purchased, for example, through the Amazon store in other European countries, this workaround imposes additional costs on the developers and also reduces the level of demand for devices among end users.
Currently Meta* is the world leader in the production of VR headsets. According to IDC, the American company occupies 80% of the market. Meta device users* spent more than $1 billion on VR headset content published on the company's store. Although Meta* is the market leader, there are signs of increased competition. Some developers are calling ByteDance's Pico Neo headset comparable in quality to the Quest 2. In addition, there are rumors that Apple will soon introduce its own mixed reality headset to the general public.
* It is included in the list of public associations and religious organizations in respect of which the court has made a final decision to liquidate or ban activities on the grounds provided for by Federal Law No. 114-FZ of July 25, 2002 "On countering extremist activity".
If you notice an error, select it with the mouse and press CTRL + ENTER.