NVIDIA is pushing the idea of ​​combining elements of quantum and classical computers to speed up computing. In particular, the company is working on introducing its graphics processing unit (GPU) accelerators into quantum systems, as well as on simplifying the creation of quantum algorithms. And today NVIDIA has announced new steps in this direction.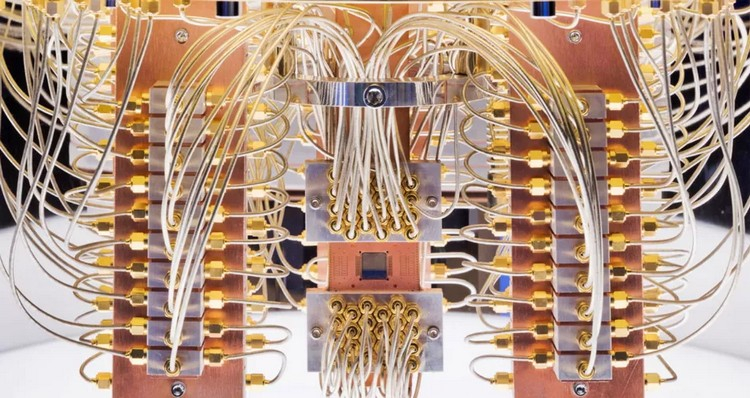 Some time ago, NVIDIA introduced the cuQuantum toolkit, which allows you to simulate the operation of algorithms for quantum processors on NVIDIA A100 GPUs, or rather on their tensor cores. This has made it easier to enter the world of quantum computing. cuQuantum, in particular, is available to everyone as part of the AWS cloud. Now NVIDIA intends to combine quantum and classical systems.
To do this, NVIDIA wants to create a low-latency interface that will allow its computing accelerators and quantum processors (QPUs) to communicate. This will allow quantum computers to use the powerful parallel computing potential of the GPU to solve classical problems. In particular, it is proposed to use them for circuit optimization, calibration and error correction. GPUs can reduce the time to complete these tasks and reduce the communication latency between classical and quantum computers, which is a major bottleneck for today's hybrid quantum systems.
NVIDIA also believes that the quantum computing industry needs a unified programming model with efficient and easy-to-use tools. Today, to program QPUs, researchers are forced to use the quantum equivalent of low-level assembly code, which is beyond the capabilities of many scientists. In addition, there is currently no single programming model and compiler that would allow the same algorithm to be executed on any QPU.
NVIDIA intends to offer a set of tools that will allow scientists to easily implement their quantum algorithms first on simulated QPUs and then on real ones. To do this, you need a compiler that allows you to work in both environments. With the combination of GPU quantum simulation tools and a unified programming model and compiler, researchers will be able to start building hybrid quantum data centers, NVIDIA says.
If you notice an error, select it with the mouse and press CTRL + ENTER.