Analytical company Mediascope conducted a study to study the audience of mobile games in Russia, and in publications shared the main results of the initiative on its website.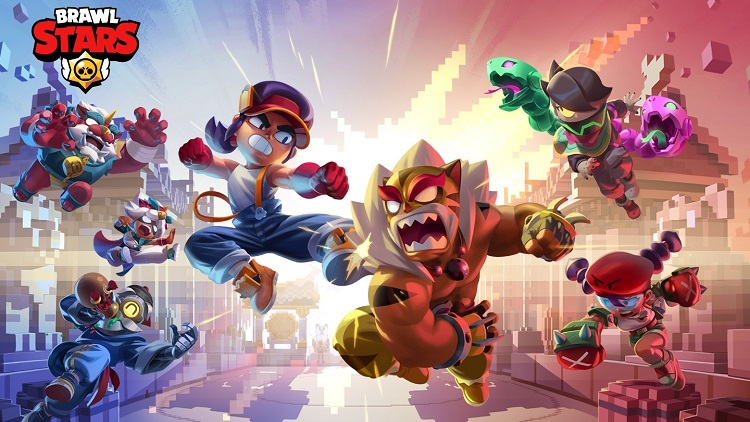 As it became known from the report, the most popular genres of mobile entertainment in Russia are casual games (35% of all activity), action games (18%), strategies (11%), simulations and RPGs (9% each).
Among specific games, Supercell's battle arena Brawl Stars (in demand mainly among men) and Homescapes puzzle game from Playrix (for women) turned out to be the largest in terms of coverage – these two projects account for 2-3% of the Russian mobile audience aged 12 to 64 years .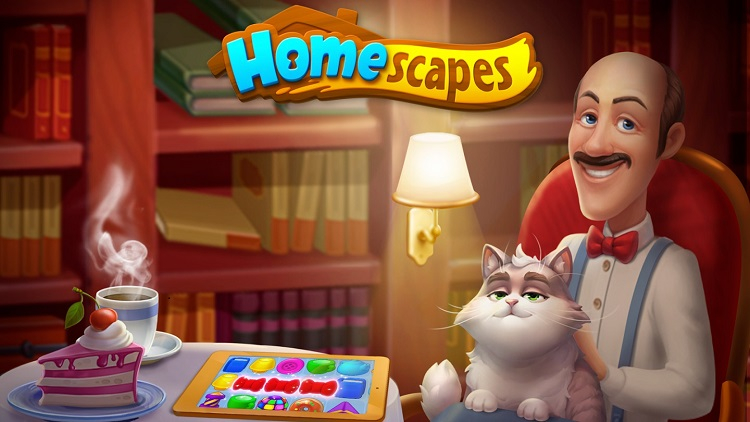 Mobile games are played by users of all ages and genders, from different localities. In the young group, there is a clear predominance of men, but with age, the number of women in the mobile gaming audience becomes noticeably larger.
Almost 70% of mobile users in Russia visit at least one gaming application once a month (against seven for a mobile gamer) and about 40% play almost an hour and a half a day every day.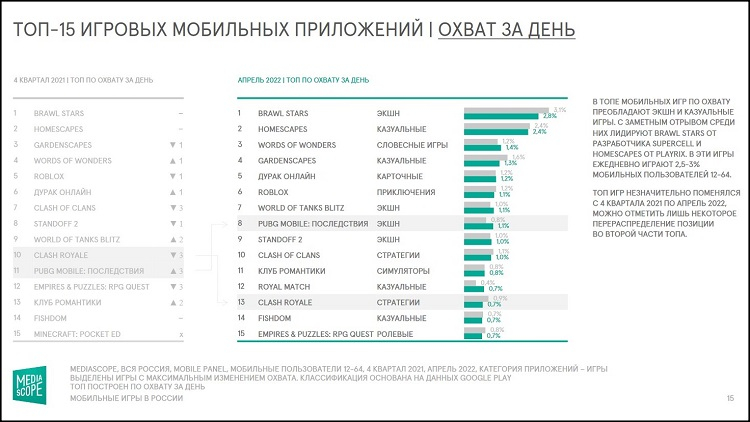 Information about the behavior and interests of people was collected using a measuring application that was installed on the smartphones of the study participants (about 8 thousand people). Full presentation available here.
Earlier it was reported that since February 2022, due to the restrictions imposed, Russia's share in the structure of consumer spending on mobile games in the Eastern European region has decreased from 50 to 10%.
If you notice an error, select it with the mouse and press CTRL + ENTER.