Specialists of the Australian supercomputing center Pawsey supplemented your new supercomputer setonix (2.1 Pflops, 341st in TOP500) manufactured by HPE's Quantum Brilliance Quantum "accelerator", which features room temperature operation, greatly simplifying installation and operation. However, the word accelerator is taken here in quotation marks for a reason.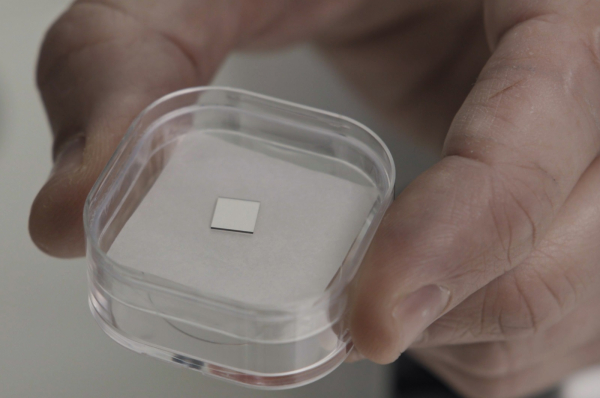 Australian-German startup Quantum Brilliance uses qubits to implement NV centers in artificial diamonds. Such qubits are resistant to changes in the environment, and you can interact with them in a lot of different ways. However, Quantum Brilliance still offers rack systems with up to five qubits, which is quite modest nowadays, and only by 2025 do they expect to create a 50-qubit quantum accelerator (without quotes here) in the form factor of a PCIe card.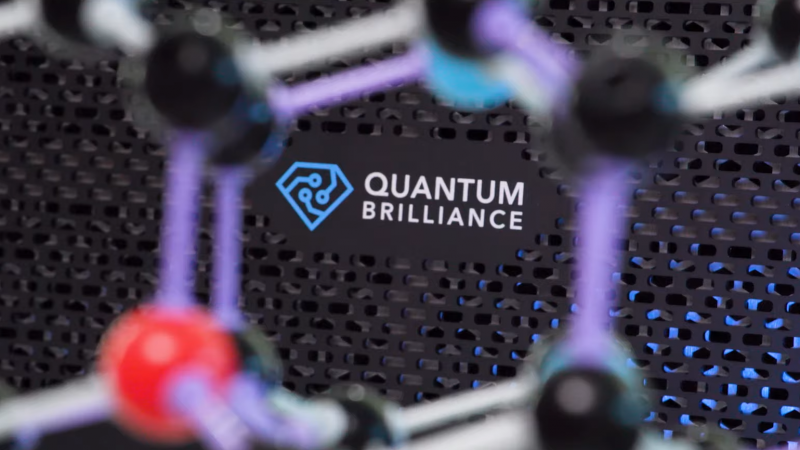 However, this is the first HPC platform of its kind that combines a traditional supercomputer and a "room" quantum computer. The installation will be used to demonstrate and test hybrid quantum and classical computing, to search for optimal approaches to developing software for hybrid systems and create new algorithms, as well as to identify all the nuances of operating such a tandem. Ideally, the process of transferring tasks to a quantum computer should be as simple as, for example, to a GPU.
Ultimately, the authors of the joint project hope to democratize quantum computing, making it flexible, easy to use and truly accessible for mass use not only in specialized computing centers, but also in enterprises, in conventional data centers, in transport, or even in mobile devices. devices.
If you notice an error, select it with the mouse and press CTRL + ENTER. | Can you write better? We are always glad to new authors.
Source:
if( navigator.language.match(/ua/) == null ) { /*var e = document.createElement( 'script' ); e.src = document.location.protocol + '//userapi.com/js/api/openapi.js?34'; e.async = true; document.getElementById( 'vk-root' ).appendChild( e );*/ }
}() );
allGoogleAdsLoaded = 0;
function lazyLoadGoogleAds() { /* if( window.adsbygoogle == undefined ) { t = document.getElementsByTagName("script")[0]; s = document.createElement("script"); s.type = "text/javascript"; s.src = "https://pagead2.googlesyndication.com/pagead/js/adsbygoogle.js"; s.async = true; t.parentNode.insertBefore(s, t); }
needGoogleAdsLoad = 0; var allgoogleads = document.querySelectorAll('.adsbygoogle'); [].forEach.call(allgoogleads, function(aditem) { if( aditem.dataset.adsbygoogleStatus == undefined ) needGoogleAdsLoad = 1; });
if( needGoogleAdsLoad > 0 ) { setTimeout( function(){
}, 450 ); } else allGoogleAdsLoaded = 1; */ }
mobIndicator = ( ( window.innerWidth || document.body.clientWidth ) < 799 ); if( ( window.innerWidth || document.body.clientWidth ) < 799 ) { var adfoxBiddersMap = { "criteo": "717767", "myTarget": "763128", "betweenDigital": "793538", "adriver": "776589", "rtbhouse": "851765", "otm": "1460822", "getintent": "958501", "buzzoola": "769160", "relap": "958503", "segmento": "1458193", "bidvol": "1458197" }; adUnits = [ { "code": "adfox_mob1", "sizes": [ [ 300, 250 ] ], "bids": [ { "bidder": "criteo", "params": { "placementId": 1288827 } }, { "bidder": "myTarget", "params": { "placementId": 249969 } }, { "bidder": "betweenDigital", "params": { "placementId": 2537549 } }, { "bidder": "adriver", "params": { "placementId": "20:3dnews_300x250mob_top" } }, { "bidder": "rtbhouse", "params": { "placementId": "30a98fd86117f14c5apo" } }, { "bidder": "otm", "params": { "placementId": 865 } }, { "bidder": "getintent", "params": { "placementId": "134_3dnews.ru_mobile_adfox_mob1_300x250" } }, { "bidder": "buzzoola", "params": { "placementId": 296712 } }, { "bidder": "relap", "params": { "placementId": "3yDftXW1oIV_2jY2" } }, { "bidder": "segmento", "params": { "placementId": 164 } }, { "bidder": "bidvol", "params": { "placementId": 11656 } } ] }, { "code": "adfox_mob2", "sizes": [ [ 300, 250 ] ], "bids": [ { "bidder": "criteo", "params": { "placementId": 1288828 } }, { "bidder": "myTarget", "params": { "placementId": 249971 } }, { "bidder": "betweenDigital", "params": { "placementId": 2537550 } }, { "bidder": "adriver", "params": { "placementId": "20:3dnews_300x250mob_mid" } }, { "bidder": "rtbhouse", "params": { "placementId": "d985bfbe8d315a32d801" } }, { "bidder": "otm", "params": { "placementId": 866 } }, { "bidder": "getintent", "params": { "placementId": "134_3dnews.ru_mobile_adfox_mob2_300x250" } }, { "bidder": "buzzoola", "params": { "placementId": 296735 } }, { "bidder": "relap", "params": { "placementId": "7BPsl1eXdFGrfpSU" } }, { "bidder": "segmento", "params": { "placementId": 165 } }, { "bidder": "bidvol", "params": { "placementId": 13106 } } ] }, { "code": "adfox_mob4", "sizes": [ [ 300, 250 ] ], "bids": [ { "bidder": "criteo", "params": { "placementId": 1305406 } }, { "bidder": "myTarget", "params": { "placementId": 251725 } }, { "bidder": "betweenDigital", "params": { "placementId": 2548692 } }, { "bidder": "rtbhouse", "params": { "placementId": "0ae186a2fef225d0b159" } }, { "bidder": "otm", "params": { "placementId": 867 } }, { "bidder": "getintent", "params": { "placementId": "134_3dnews.ru_mobile_adfox_mob4_300x250" } }, { "bidder": "buzzoola", "params": { "placementId": 296736 } }, { "bidder": "relap", "params": { "placementId": "3DExqbd2oliip6en" } }, { "bidder": "segmento", "params": { "placementId": 166 } }, { "bidder": "bidvol", "params": { "placementId": 13107 } } ] }, { "code": "adfox_mob3", "sizes": [ [ 300, 250 ] ], "bids": [ { "bidder": "criteo", "params": { "placementId": 1288829 } }, { "bidder": "myTarget", "params": { "placementId": 249973 } }, { "bidder": "betweenDigital", "params": { "placementId": 2537551 } }, { "bidder": "rtbhouse", "params": { "placementId": "dded8b51295c562bc778" } }, { "bidder": "otm", "params": { "placementId": 868 } }, { "bidder": "getintent", "params": { "placementId": "134_3dnews.ru_mobile_adfox_mob3_300x250" } }, { "bidder": "buzzoola", "params": { "placementId": 296737 } }, { "bidder": "relap", "params": { "placementId": "IsnJcmytX6VfXl5e" } }, { "bidder": "segmento", "params": { "placementId": 167 } }, { "bidder": "bidvol", "params": { "placementId": 13108 } } ] } ]; var userTimeout = 1450; window.YaHeaderBiddingSettings = { biddersMap: adfoxBiddersMap, adUnits: adUnits, timeout: userTimeout, trustedOwners: [ 254948 ] }; } else { var adfoxBiddersMap = { "criteo": "717767", "myTarget": "763128", "betweenDigital": "793538", "adriver": "776589", "rtbhouse": "851765", "otm": "1460822", "getintent": "958501", "buzzoola": "769160", "relap": "958503", "segmento": "1458193", "bidvol": "1458197", "adfox_tn-inpool": "1010535" }; adUnits = [ { "code": "adfox_side1", "sizes": [ [ 240, 400 ] ], "bids": [ { "bidder": "criteo", "params": { "placementId": 1288833 } }, { "bidder": "myTarget", "params": { "placementId": 252093 } }, { "bidder": "betweenDigital", "params": { "placementId": 2537545 } }, { "bidder": "adriver", "params": { "placementId": "20:3dnews_240x400_1" } }, { "bidder": "rtbhouse", "params": { "placementId": "dcf7cd50ce6ac7bbd999" } }, { "bidder": "otm", "params": { "placementId": 869 } }, { "bidder": "getintent", "params": { "placementId": "134_3dnews.ru_desktop_adfox_side1_240x400" } }, { "bidder": "buzzoola", "params": { "placementId": 296738 } }, { "bidder": "relap", "params": { "placementId": "JdolN_c3s5Zs8x0d" } }, { "bidder": "segmento", "params": { "placementId": 168 } }, { "bidder": "bidvol", "params": { "placementId": 11661 } }, { "bidder": "adfox_tn-inpool", "params": { "p1": "ceagl", "p2": "gead" } } ] }, { "code": "adfox_side2", "sizes": [ [ 240, 400 ] ], "bids": [ { "bidder": "criteo", "params": { "placementId": 1288834 } }, { "bidder": "myTarget", "params": { "placementId": 252095 } }, { "bidder": "betweenDigital", "params": { "placementId": 2537546 } }, { "bidder": "adriver", "params": { "placementId": "20:3dnews_240x400_2" } }, { "bidder": "rtbhouse", "params": { "placementId": "d8fda44c49bc4d201ctt" } }, { "bidder": "otm", "params": { "placementId": 870 } }, { "bidder": "getintent", "params": { "placementId": "134_3dnews.ru_desktop_adfox_side2_240x400" } }, { "bidder": "buzzoola", "params": { "placementId": 296739 } }, { "bidder": "relap", "params": { "placementId": "f5CQJzn4A_kD2tra" } }, { "bidder": "segmento", "params": { "placementId": 169 } }, { "bidder": "bidvol", "params": { "placementId": 13109 } }, { "bidder": "adfox_tn-inpool", "params": { "p1": "ceagm", "p2": "gead" } } ] }, { "code": "adfox_side3", "sizes": [ [ 160, 600 ] ], "bids": [ { "bidder": "criteo", "params": { "placementId": 1288835 } }, { "bidder": "betweenDigital", "params": { "placementId": 2537718 } }, { "bidder": "rtbhouse", "params": { "placementId": "da9406ed65ef505e5c9" } }, { "bidder": "otm", "params": { "placementId": 871 } }, { "bidder": "getintent", "params": { "placementId": "134_3dnews.ru_desktop_adfox_side3_160x600" } }, { "bidder": "buzzoola", "params": { "placementId": 296740 } }, { "bidder": "relap", "params": { "placementId": "mmWa1BTUyO0XXq6u" } }, { "bidder": "segmento", "params": { "placementId": 170 } }, { "bidder": "bidvol", "params": { "placementId": 11667 } } ] }, { "code": "adfox_top", "sizes": [ [ 728, 90 ] ], "bids": [ { "bidder": "criteo", "params": { "placementId": 1288832 } }, { "bidder": "myTarget", "params": { "placementId": 249983 } }, { "bidder": "betweenDigital", "params": { "placementId": 2537544 } }, { "bidder": "adriver", "params": { "placementId": "20:3dnews_728x90_top" } }, { "bidder": "rtbhouse", "params": { "placementId": "1b50c2bcd2697d18" } }, { "bidder": "otm", "params": { "placementId": 872 } }, { "bidder": "getintent", "params": { "placementId": "134_3dnews.ru_desktop_adfox_top_728x90" } }, { "bidder": "buzzoola", "params": { "placementId": 296741 } }, { "bidder": "relap", "params": { "placementId": "l2ZmID7_kmiSVVVV" } }, { "bidder": "segmento", "params": { "placementId": 171 } }, { "bidder": "bidvol", "params": { "placementId": 11668 } } ] }, { "code": "adfox_mid1", "sizes": [ [ 300, 250 ] ], "bids": [ { "bidder": "criteo", "params": { "placementId": 1288830 } }, { "bidder": "myTarget", "params": { "placementId": 249979 } }, { "bidder": "betweenDigital", "params": { "placementId": 2537547 } }, { "bidder": "rtbhouse", "params": { "placementId": "743c4a466ed445af0699" } }, { "bidder": "otm", "params": { "placementId": 873 } }, { "bidder": "getintent", "params": { "placementId": "134_3dnews.ru_desktop_adfox_mid1_300x250" } }, { "bidder": "buzzoola", "params": { "placementId": 296742 } }, { "bidder": "relap", "params": { "placementId": "3iHefLx889Ys3C4u" } }, { "bidder": "segmento", "params": { "placementId": 172 } }, { "bidder": "bidvol", "params": { "placementId": 11669 } } ] }, { "code": "adfox_mid2", "sizes": [ [ 300, 250 ] ], "bids": [ { "bidder": "criteo", "params": { "placementId": 1288831 } }, { "bidder": "myTarget", "params": { "placementId": 249981 } }, { "bidder": "betweenDigital", "params": { "placementId": 2537548 } }, { "bidder": "rtbhouse", "params": { "placementId": "f29a83457349c5675289" } }, { "bidder": "otm", "params": { "placementId": 874 } }, { "bidder": "getintent", "params": { "placementId": "134_3dnews.ru_desktop_adfox_mid2_300x250" } }, { "bidder": "buzzoola", "params": { "placementId": 296743 } }, { "bidder": "relap", "params": { "placementId": "jX5-MC7vsUuxv7-_" } }, { "bidder": "segmento", "params": { "placementId": 173 } }, { "bidder": "bidvol", "params": { "placementId": 13110 } } ] } ]; var userTimeout = 1450; window.YaHeaderBiddingSettings = { biddersMap: adfoxBiddersMap, adUnits: adUnits, timeout: userTimeout, trustedOwners: [ 254948 ] };}