At NASA reportedthat the first end-to-end tests of prototype engines for the lunar station Gateway passed in April. As part of the PPE electric motor module, both a 6-kW and a 12-kW propulsion system was tested with control of the supply of xenon as a traction source. Preliminary fire tests will make it possible to finally form the propulsion and power subsystems, as well as test them in all possible operating modes.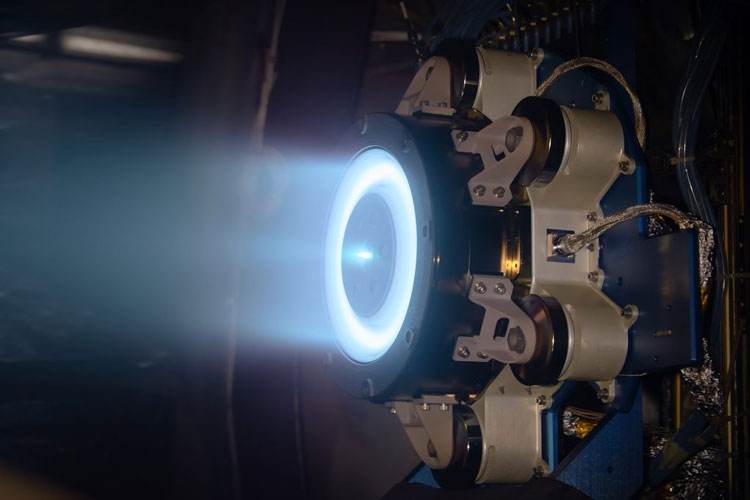 The near-lunar manned station Gateway should be launched into space at the end of 2024 to ensure the future landing of astronauts on the moon and to ensure flights to Mars. The PPE electric motor module for the station is manufactured by Maxar Technologies. The power plant of the module will be able to generate up to 60 kW of energy due to solar panels. The station will correct the orbit and maneuver with the help of two Hall effect electric thrusters: 6-kW from Busek and 12-kW from Aerojet Rocketdyne. Both prototype engines as part of the PPE module elements have successfully passed fire tests.
The Maxar development station system successfully controlled both the xenon supply to the engines and the supply and regulation of electrical power over the entire range of expected engine powers. This is not the final result yet. Engineers will refine the propulsion systems according to the data obtained during fire tests. It will be the most powerful electric propulsion system since human spaceflight began. It remains to wait for the launch.
If you notice an error, select it with the mouse and press CTRL + ENTER.