Sonic fans are asking Sega to delay the release of Sonic Frontiers following a recently published demonstration of Sonic fighting "fat" opponents in the game. Their hashtag, #DelaySonicFrontiers, even trended on Twitter.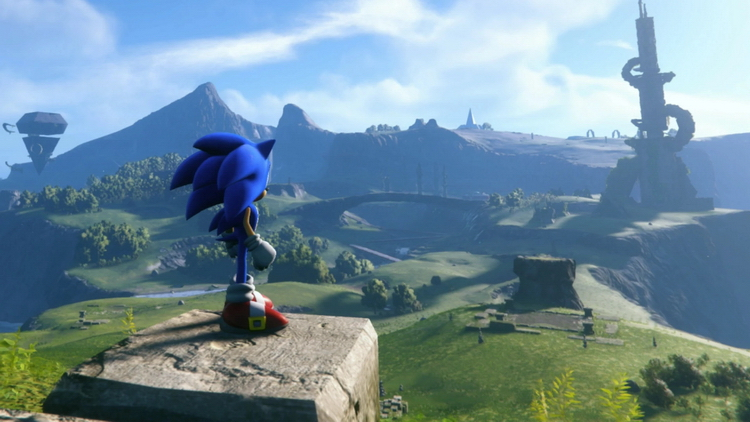 Sega partnered with IGN this month to release gameplay trailers for Sonic Frontiers. The first was a presentation of the open world, the second was devoted to battles. The videos caused a wave of negative feedback from fans of the franchise. The premiere trailer currently has 57k dislikes (up from 74k likes) and the battle gameplay has 23k dislikes (up from 38k likes).
Thousands of users have used the #DelaySonicFrontiers hashtag on Twitter, causing it to briefly trend this week. Mostly fans criticize the game for its rough animation, sparse world, and slow paced gameplay. Some of them urge Sega to release a demo of Sonic Frontiers so that fans can give proper feedback and influence the development of the project.
And here is the founder of the fan site Sonic Stadium and IGN Global Publishing Director Sven Joscelyne doesn't think the Sonic Frontiers move will help.
"#DelaySonicFrontiers is not going to work because I think it's all about the concept and approach to gameplay; delaying fixing bugs and adding content won't solve this problem— wrote he. — It looks like Sonic Frontiers wants to be a hyper-realistic, combat-focused Sonic game that's inspired by the movies… that relies on Sonic's athleticism rather than a physics/momentum-based game. And it's good if that's the goal. It's just not the Sonic game I was hoping for in 2022. I'll still appreciate it if it's all polished before winter. It could be a really good time for fans looking for this kind of stuff. But the delay, I think, is not needed. Sonic Team has its own goals, and it is moving towards them. Accept it".
Sonic Frontiers will release in the fourth quarter of 2022 on PC, PlayStation 4, PlayStation 5, Xbox One, Xbox Series X/S, and Nintendo Switch.
If you notice an error, select it with the mouse and press CTRL + ENTER.