Scientists from the University of Stavanger in Norway reported launch of the world's first pure hydrogen gas turbine. It generates electricity and heat for the needs of the university. The efficiency of a hydrogen turbine is lower than natural gas, but it allows you to use existing infrastructure and forget about CO emissions forever2.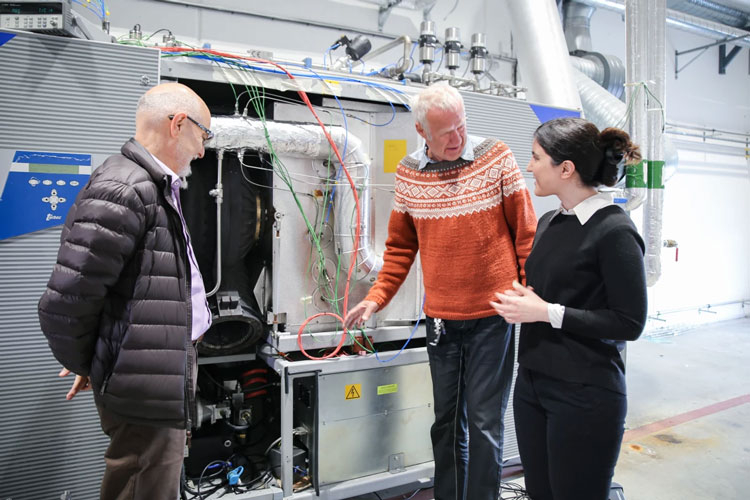 Gas turbines are a popular solution in aircraft, trains, ships, generators, pumps, compressors and many other applications. Turbines run on a variety of fuels, but most of them – about 90% – run on natural gas. Extraction and combustion of natural gas leads to excessive emissions of CO2 into the atmosphere, with which the modern public consciousness is not ready to put up with.
The consequence of the fight against climate change should be the elimination of natural gas turbines by 2050 or so. Turbine developers have taken up this proposal. General Electric, for example, already uses hydrogen in hundreds of its gas turbines. True, the proportion of hydrogen in the fuel barely reaches 5%, which does not allow us to speak of a complete rejection of natural gas for such needs. In the future, General Electric plans to bring hydrogen in the gas turbine power system to 100%, and the Norwegians have already achieved this.
"We have set a world record for hydrogen combustion in micro gas turbines. No one has been able to work at this level before. said Prof. Mohsen Assadi, head of the research team. – The efficiency of a gas turbine running on hydrogen will be somewhat lower. However, the big win is the ability to use existing infrastructure."
During the study, the scientists tuned the combustion chamber to use hydrogen fuel and adapted the fuel system for this, as well as upgraded the gas infrastructure to work with hydrogen. The installation has been operating at the university since May of this year. Where and at what price hydrogen is bought is not specified.
Ultimately, projects like this will lead to conversion kits that will keep old turbine equipment and convert it to zero-emission fuel sources at the same time. But before such things become economically viable, the price of "green" hydrogen must come down substantially.
If you notice an error, select it with the mouse and press CTRL + ENTER.