He can do to the Patriot what he has always feared.
He can do to the Patriot what he has always feared.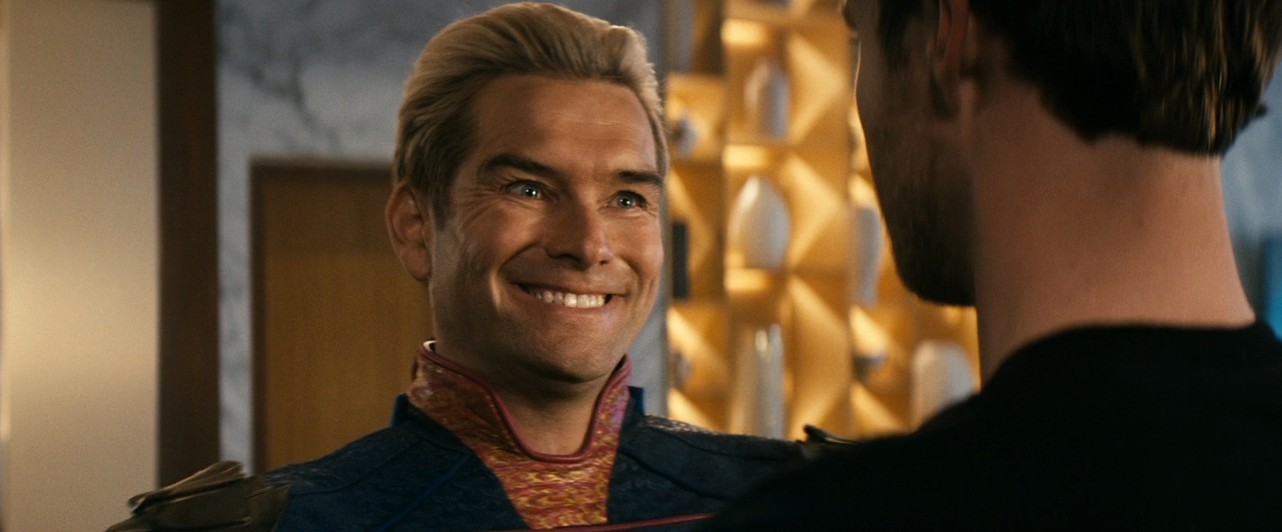 In the fourth episode of the third season of The Boys, it nevertheless became clear what happened to Soldier, the very first superhero: he was taken to Russia and subjected to some experiments that significantly strengthened the hero. Now Soldier owns some kind of destructive energy release.
After the premiere of the episode, The Boys showrunner Eric Kripke explained what Thunder Soldier's new powers are all about. It turned out that it was not only the energy of the ejection.
And here's another story
After a series of experiments, Soldier gained the ability to deprive other superheroes of their powers. This, explains Kripke, makes him extremely dangerous for the Patriot – he may simply cease to be the most powerful hero in the world.
We needed to make him a real threat to the Patriot. And we thought about what scares the Patriot the most. And the worst thing for him is just turning into an ordinary person.

So getting these explosions by the Soldier, akin to radioactive, turning him into a kind of walking Chernobyl, burning out the V serum from supers, will make him incredibly scary for the Patriot.

And as soon as we came up with all this, we thought: well, wait a minute, because all this time Kimiko terribly wanted to lose her powers. Let's blow it up.
At the same time, Kripke told how Huey's superpower was created – under the influence of temporary serum V, he can teleport. This, the showrunner explains, is a manifestation of the character's instinct: in case of danger, Huey will first try to escape.
When we take on a new force, we always ask ourselves: what does its most realistic version look like? Well, if he can teleport, if this is an inherent organic power, then how can clothes teleport?

In general, we decided that this is hardly possible. Most likely, he would have teleported right out of his clothes, because this is the strength of his body. It is completely unrealistic if the clothes are somehow transferred with him.
In short, Kripke concludes, actor Jack Quaid, who plays Hughie, will spend much of the season naked in front of the camera. Jack himself does not mind – he always wanted to play a superhero.